Current Location
Australia
A comprehensive purchase guide for a mattress
Last updated: Apr 1, 2023
Nothing beats a good night's sleep, and that's best done on a very comfortable and cosy mattress. A sofa may also be very comfortable, but there is nothing better for the body than a mattress. Everyone deserves a good night's sleep after a hard day and only the best mattress can give you that.
Before diving into the types and kinds of mattresses, let's first find out what exactly is a mattress and what are factors makes any mattress a good mattress.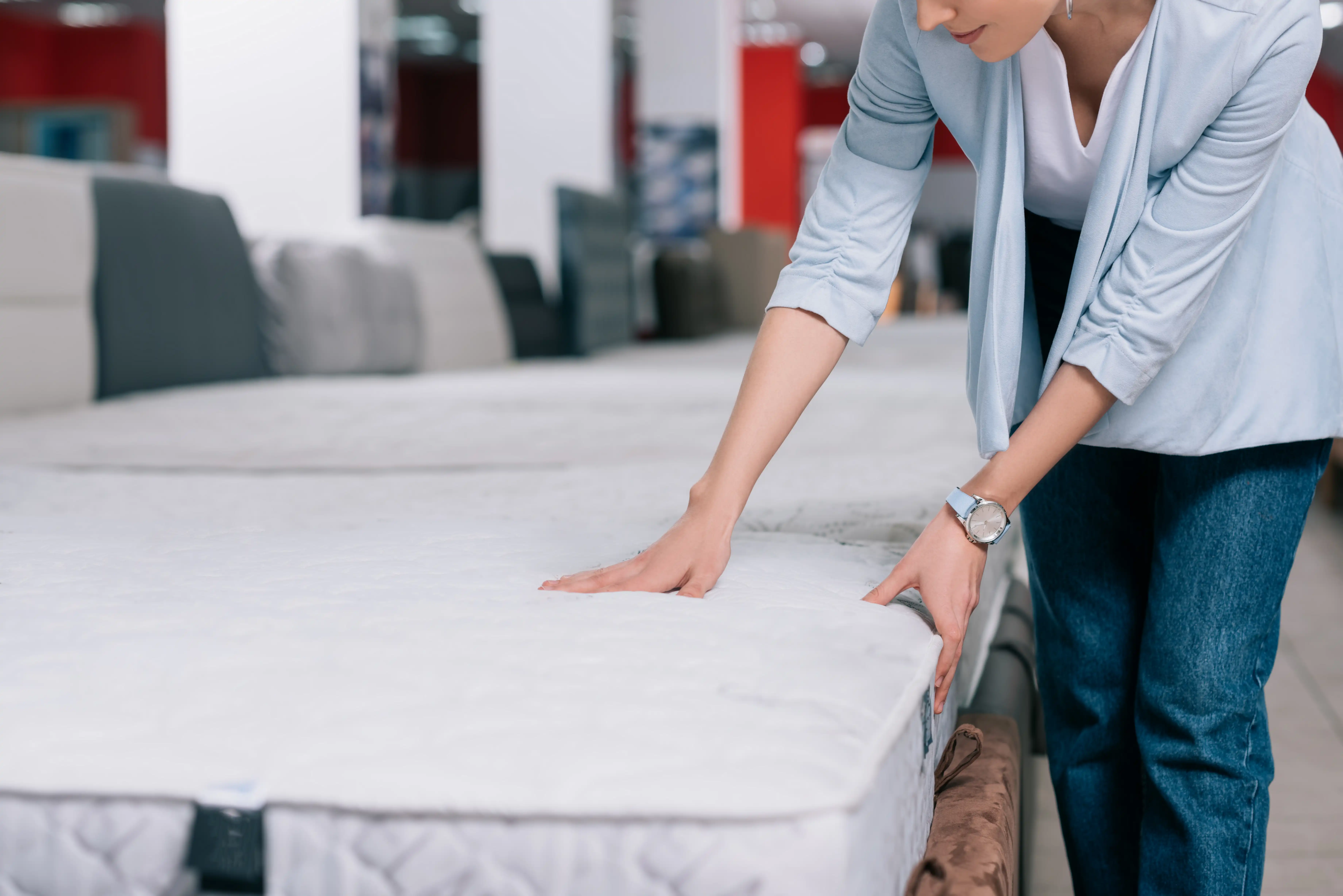 What are mattresses?
A mattress is a piece of furniture for resting and sleeping indoors. Usually, a mattress is made of soft materials like wool or cotton and covered in a thick but soft fabric for comfort. Some of the best mattresses even come with innerspring for better support and extra comfort while lying down. A mattress is placed on a slatted frame and usually covered with a duvet cover.
Why is a good mattress important?
The mattress is extremely important for sleeping comfortably. Lying down too hard like the floor or even on an irregular surface like a sofa often results in neck and shoulder tension, as well as back or hip pain. Also, The body doesn't just lie in one position throughout the night. We tend to roll over and change the direction in which we are lying many times while we sleep. With a high-quality mattress, you have targeted support for your spine and joints in almost all lying positions. This results in pressure relief, which ensures a quieter and more comfortable sleep as the body is relaxed. The better the body's weight is distributed by the foam, the better we sleep.
How to find the best mattress in 2022?
The basis for a restful night's sleep is a suitable mattress. Which model is best depends on many factors, such as age, gender, weight, height and build of the person? Health problems such as herniated disc or hip problems also play a role. Sleeping habits are also important: Those who mainly sleep on their back or stomach need a different mattress than side sleepers or people who often turn over at night. Mattresses come in all shapes and sizes, so there is no one-size-fits-all mattress. Nevertheless, choosing a good mattress is not that difficult. When it comes to choosing the right mattress, here are a few tips to help you find the best mattress for you:
Comfort: This point is definitely the most important when choosing the right mattress. When it comes to a mattress, always go for comfort rather than aesthetic values. Try lying down and make sure you don't choose a mattress that is too soft, but a firm one.
Sleeping Positions: Your usual sleeping position is a crucial factor in choosing the best mattress. If you sleep mainly on your back, you should opt for a firm mattress, while side sleepers will benefit from a soft mattress. A medium mattress, on the other hand, offers a good balance for back and side sleepers.
Size: Your choice should give you enough space so you don't have to crowd to one side every night. Therefore, also pay attention to the number of people who should sleep on this mattress. Is it for you and your spouse? Or for your children? Or just for you?
Price and Brand: While price and brand can be very compelling, they cost less when it comes to choosing the right mattress. One is welcome to pay attention to the brand, but one should be aware that not all expensive products are equally good products. At Sleeping Duck you can buy top quality mattresses without compromises on your budget.
Material: With technology and innovations constantly evolving, there are now many different mattresses on the market. The usual variants include foam mattresses, innerspring latex, foam mattresses, and air and water beds. Before making a purchase, you can try all the materials and choose the one with the best comfort for you.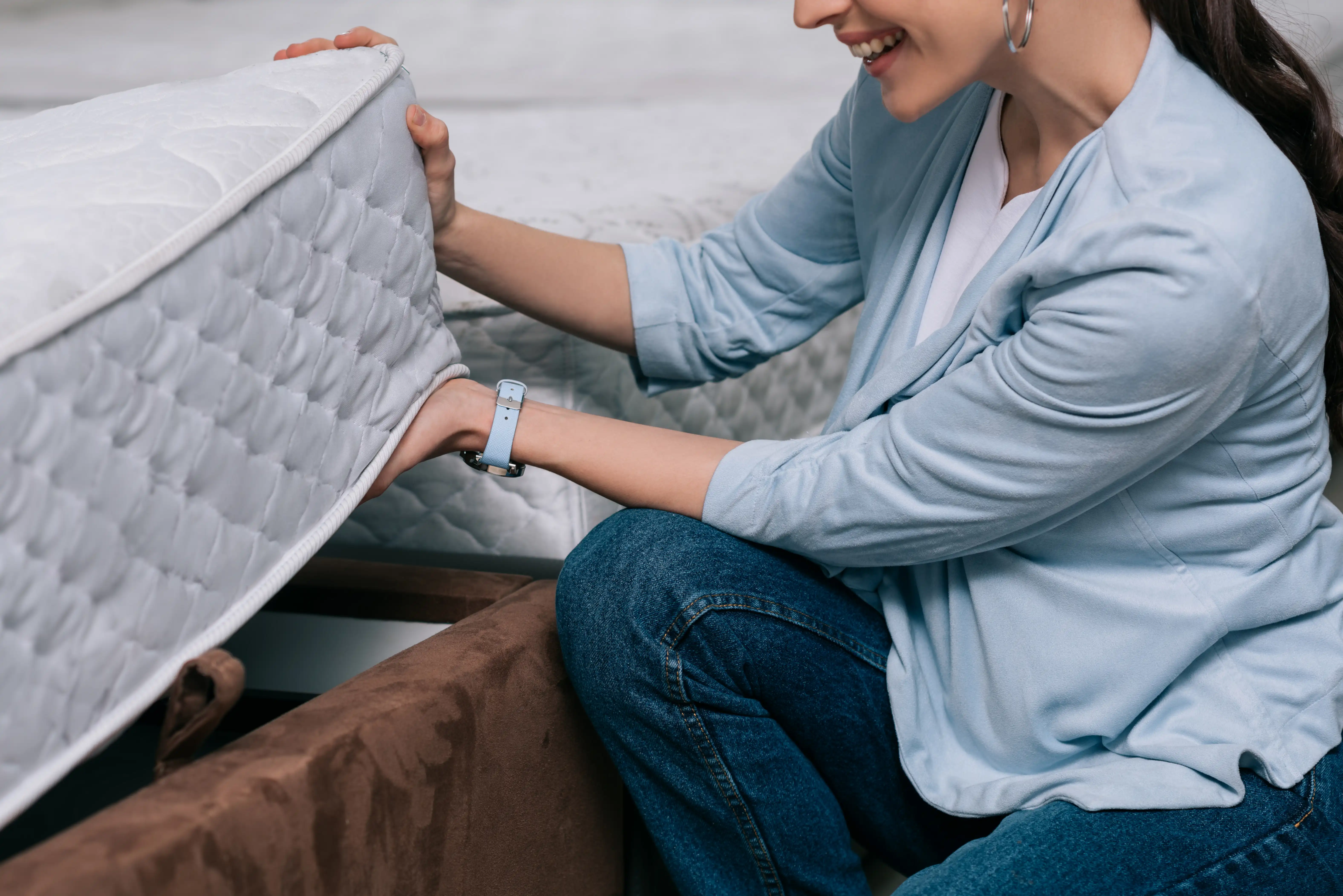 Spring vs Foam Mattress: Which is better for you?
When purchasing a mattress, you should consider the following types of mattresses depending on the material of construction. Plan your nights right with the perfect mattress:
1. Foam Mattresses:
The mattresses are made with a viscoelastic material. The material reacts to temperature and pressure, making it perfect for anyone with aching joints or muscle spasms. In addition, the syntactic foam wards off allergies such as bed bugs and mold and adapts precisely to your lying position to distribute your body weight evenly on the mattress.
Good foam mattresses cost between 200 and 800 euros. Foam mattresses are lightweight, resilient, and retain heat better than other materials. That's why foam mattresses are good for people who get cold at night. Foam mattresses usually offer good support for the spine. Heavy areas of the body sink in slightly, lighter areas are well supported. A good foam mattress should be softer in the shoulder area than in the hip area so that the shoulder can sink in and the pelvis is supported at the same time.
Disadvantages: After a while, inferior foam mattresses often develop depressions. This impairs the blood circulation in the muscles and the regeneration of the cartilage in the joints and spine.
2. Innerspring mattresses:
Innerspring mattresses have steel spirals that give the body appropriate support when lying down. This variant is one of the first mattresses on the market and is also very comfortable and also quite cheap. The steel spirals are covered with special padding materials to give the mattress a fluffy and comfortable feel.
Other Types of Mattresses
1. Composite Mattresses:
Composite mattresses, as the name suggests, are a combination of different mattress materials and designs, offering all the benefits of a good innerspring mattress and the relaxed sleeping position of a foam mattress. In addition, most mixed mattresses are often cheaper than foam mattresses.
2. Latex Mattresses:
Latex mattresses don't absorb as much heat as foam mattresses, but offer more comfort and support, and are also among the most durable mattresses. Good latex mattresses cost between 150 and 750 euros. High-quality models are washed after the mattress core has been produced in order to remove allergy-causing substances from the surface.
Many orthopedists recommend a latex mattress because it ensures a balanced position of the spine when standing. To do this, the body must not sink in too much, as this would restrict movement during sleep.
Disadvantage: Latex mattresses are relatively heavy. They can therefore only be turned with difficulty, for example, to aerate.
3. Waterbed mattress:
Filled with water or a special liquid, this mattress requires a little more maintenance but offers the perfect level of comfort, firmness and support for a good night's sleep.
4. Air Mattress:
Unlike innerspring mattresses with special steel coils, air mattresses simply use air to provide adequate body weight support. Here you have the advantage of filling the mattress with an appropriate amount of air in order to be able to adapt it perfectly to your sleeping position.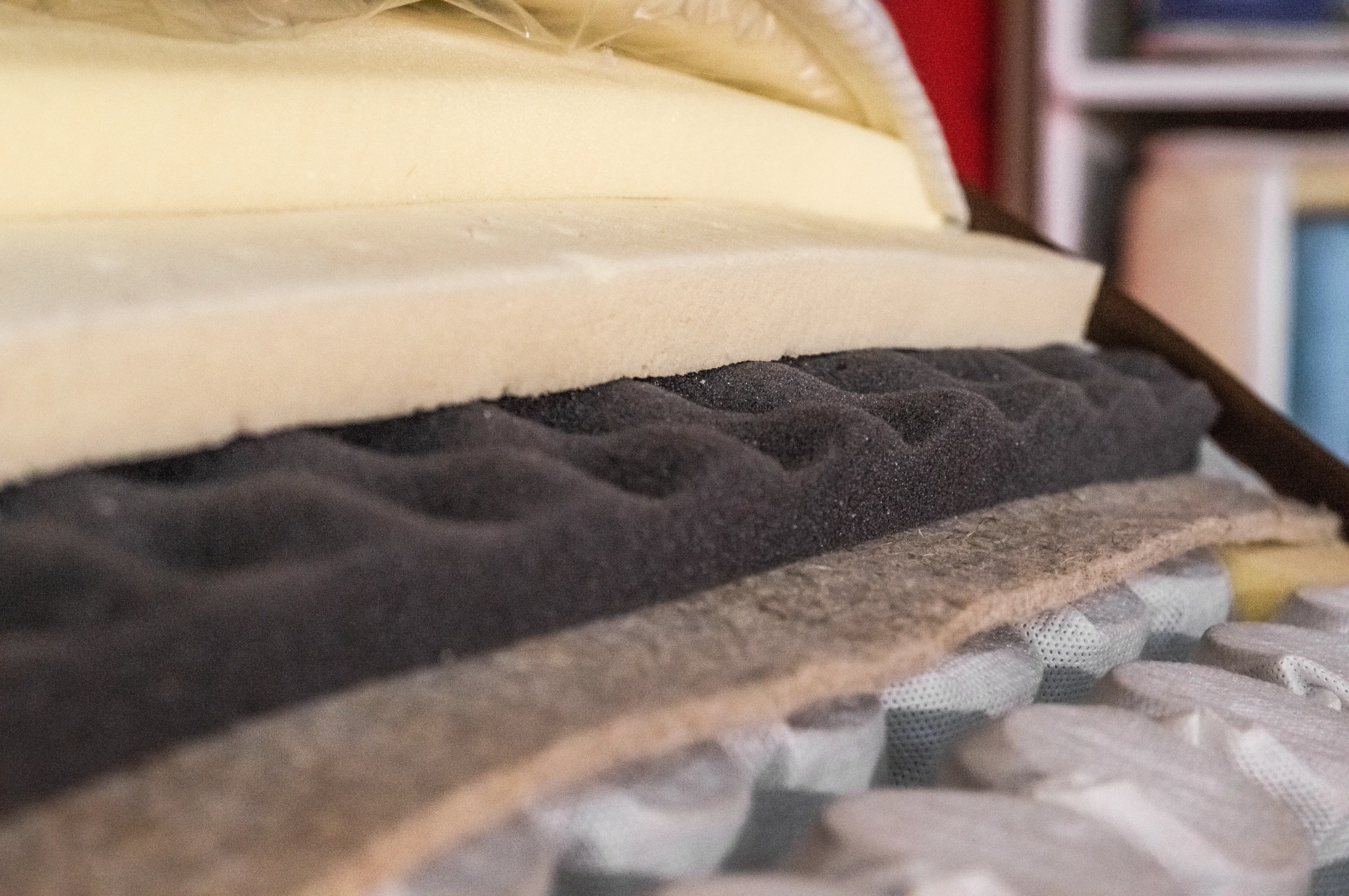 5. Pocket spring mattress:
They offer high point elasticity. This means that the mattress only gives in at the points where it is loaded. It also ensures good ventilation. This benefits people who sweat profusely while sleeping.
Cons: Pocket spring mattresses don't retain heat very well. Therefore, they are unsuitable for people who freeze at night. Over time, chafing occurs. As a result, heavy body areas such as the pelvis and shoulders sink further into the mattress than is necessary for a straight spine and for the recovery of the intervertebral discs. Pocket spring core mattresses are therefore also rather unsuitable for overweight people.
6. Boxspring bed:
Box spring beds do not have a slatted frame, but a spring core block and at least one mattress with spring core or foam. Above all, people who often turn over in their sleep benefit from the comfort of lying down. Slight movements ensure that the intervertebral discs are well supplied with nutrients overnight. Box spring beds are relatively high: This makes getting in and out of the bed particularly comfortable. A box spring bed can cost several thousand euros.
Disadvantage: Good box spring beds are very expensive.
7. Folding mattress:
As the name suggests, these are mattresses that can be folded. Most current folding mattresses consist of three parts that you can fold together at the seams. Depending on the size of the folding mattress, a base area of ​​between 60×65 or 66×100 centimetres remains after folding. They can therefore be stowed away very easily and are the ideal solution for guest beds. In many cases, you can also use the folded mattress as a seat.
Major disadvantages of folding mattresses are: Most folding mattresses are only intended for temporary use. And using a plain folding mattress to sleep every night can hurt your back or neck. It is not good for prolonged use as it can result in shoulder pain after sleeping. 
Mattresses according to the bed types
An important factor when choosing a mattress is, of course, the bed size. There are two different key figures: the dimensions and the size of the lying surface. In addition to the dimensions and the size of the bed, the height of the bed also plays an important role in the kind of mattress that best fits it
Single bed mattress
A single bed is usually a bed with a width of 80 cm to 100 cm. You can get mattresses for a single bed at Sleeping Ducks.
Double bed mattress
A double bed is a bed that is designed for use by two people. With the double bed, the sleeping areas of the two users are next to each other at the same height. There are specifically designed double bed mattresses that you can use in your double bed or you can put two single mattresses side by side in a double bed.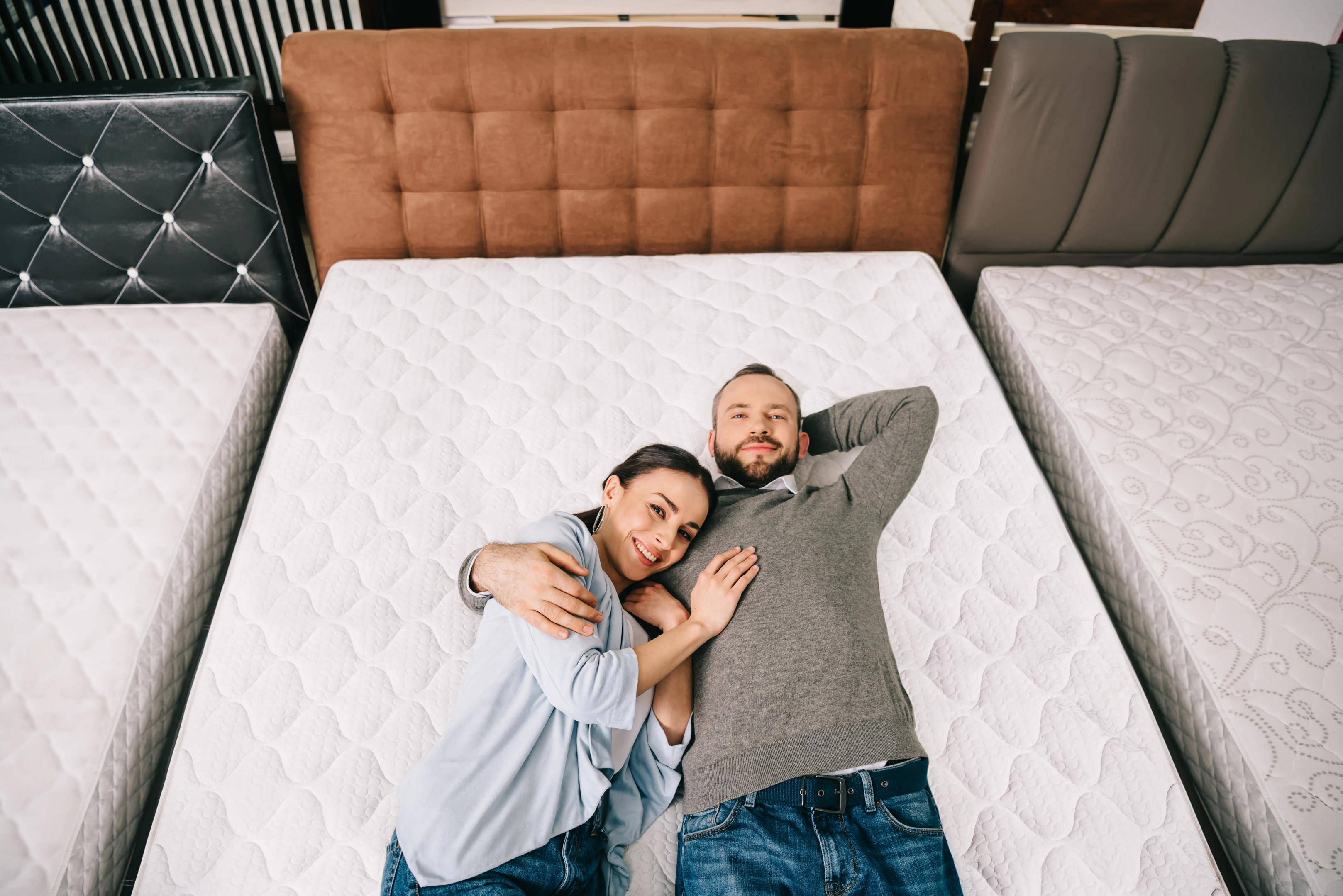 Mattresses for extra length beds
The standard length for beds in Australia is 200 cm. A 200 cm long bed is too short for tall people (already from around 1.85 cm). For this reason, extra-long beds are also offered in all widths. Models with a length of 210 cm and beds with a length of 220 cm are widespread among the extra-long beds. You can find specifically designed mattresses for extra length beds on Sleeping Duck.
Queen bed mattress
The queen-size bed is a bed frame in the American format 60 x 80 inches (152 x 203 cm). Equated with European bed formats, the bed sizes 140 x 200 cm and 160 x 200 cm correspond approximately to a queen-size bed. Mattresses for such beds can be easily found on Sleeping Duck.
King size bed mattress
The king-size bed or, more correctly, king-size bed is an American double bed with a lying surface size of 76 x 80 inches (193 x 203 cm). King size bed mattresses are available at Sleeping Duck. Head to the nearest store of Sleeping Duck today and give your body the love it needs.
Try it out and read test reports
Before you buy a mattress, you should try it out - ideally together with your own pillow. If you put on a plaid top when you try it on your side, you can better judge whether your spine is in a straight position. Testbeds are available in good bedding shops. Online retailers are now also making mattresses available for testing in your own bedroom.
Air the mattress and turn it regularly
In order for a mattress to last as long as possible, you should turn it over regularly. This allows it to air out evenly on the top and bottom. To ensure good air circulation, do not cover the mattress completely with a bedspread or down blanket after getting up, but allow air to the mattress. A mattress should usually be replaced after eight to ten years.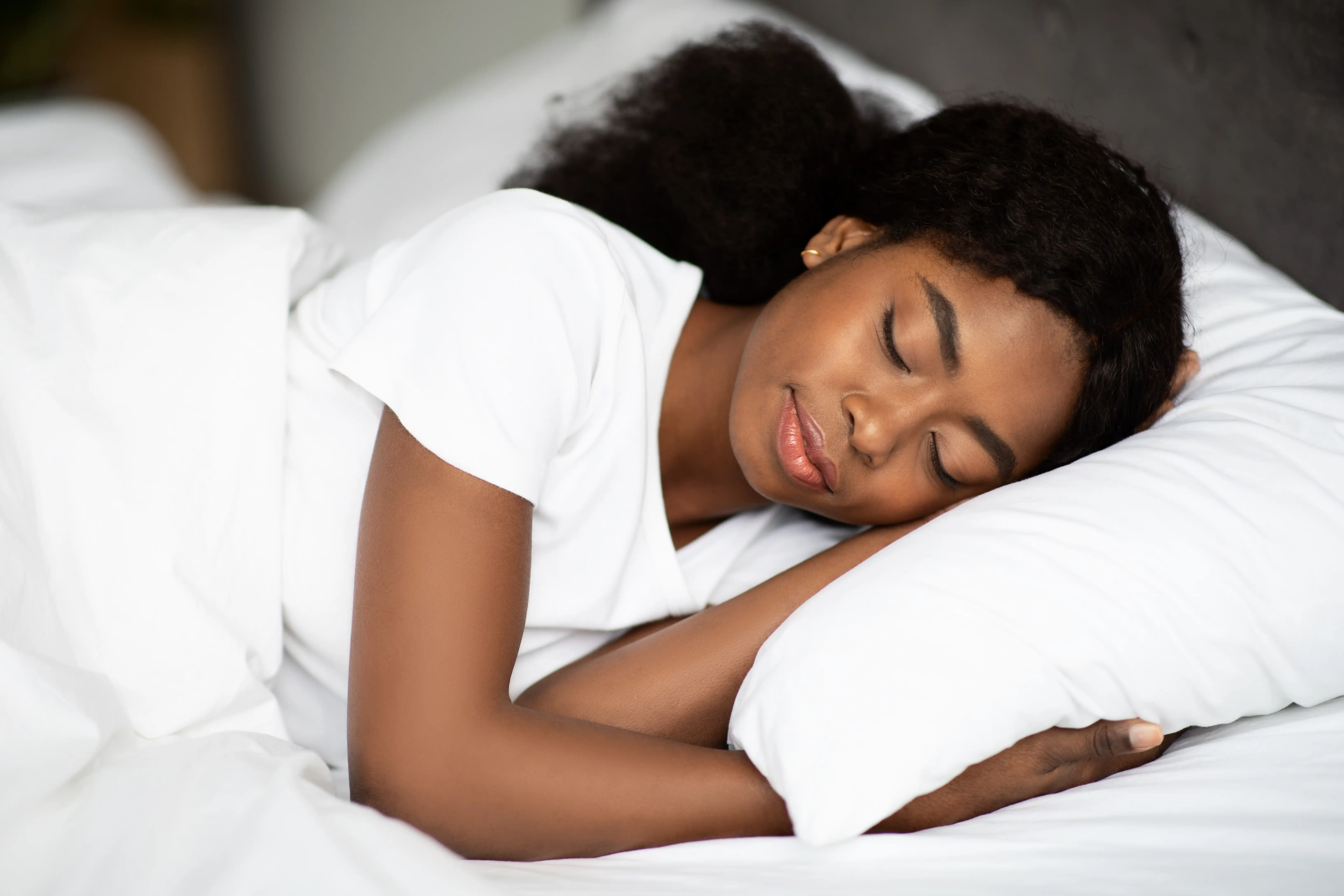 Recent Blogs
Leave a message
Your email address will not be published. Required fields are marked*