1- Meal Planning
Utilize this time to plan out weekly meals and discover how much it cuts extra food costs. Figure out what protein and vegetables are available in your pantry and what you will need to buy in your next grocery trip for the meals you have planned. When you plan out your meals, you're far likely to waste anything.
Also, it gives you a structured food plan, so you would be grateful for it when you're working from home and have absolutely no time to think about what to cook tonight. And, of course, it is way healthy and money-saving than takeouts.
2- Limit Electricity Use
Okay, so we can all agree that one thing massively affected by COVID-19 is our electricity bills. I'm still recovering from the shock of this month's! Staying home 24/7 might have cut the costs of fuel but have majorly increased the bills of electricity. Of course, this was bound to happen when we're using our appliances round the clock, but for the sake of a healthy budget, this has to stop!
Your electricity bill doesn't entirely depend on how much energy you use, but also "at what hours?" Determine the peak hours of electricity usage of your state and be more mindful at that time. Make sure to turn off the lights when you're not in the room. Leaving the heater or air conditioner on all day is likely to cost you a pretty penny, so you have to be conscious about that too.
3- Stop Impulse Buying
Being quarantined for quite a long time has led us to be really bored. Watched Netflix, played games, and even done all the office work; now, every online shop will tempt you into buying unnecessary items! According to a source, 35% of Americans are making impulse purchases to cope with coronavirus stress.
But resist at all costs. This is really not the time to make unnecessary purchases when the financial world is already heading towards a challenging future. Ask yourself, "Do I really need this item?" if there's hesitation, you know the answer!
4- Cancel Unused Subscriptions
Who knew at the start of this year that there is going to be no need for a gym membership and other kinds of subscriptions in the next few months? Check in with the subscription services to ensure that you are not being charged for the ones you are unable to avail.
5- Take Advantage of Coupons & Cashback Apps
Don't pay full for anything and use coupons to enjoy discounts on your purchases. Taking advantage of coupons has never been this easier when you have it all on your smartphone. Seek coupon sites and cashback apps that can help you save money in the long run.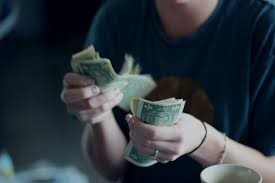 Final Note
One thing that this pandemic has certainly made us learn is to be always prepared for the worst. Take quarantine as a time to acquire new skills for saving money!
John Robert Samson
John is a writer and columnist for many national and international news sites, blogs and is an exceptional activist and traveler.
Subscribe and stay updated