How Shopping Online from Brands Could Help Close Equity Gaps During Covid 19
Many retailers were struggling with changing shopper preferences and habits, as well as fierce competition, even before the COVID-19 fallout, when the economy was booming. The COVID-19 crisis has exacerbated the pressure, with reports suggesting a "survival of the fittest" scenario. From department stores and malls to iconic retailers and small neighborhood stores, the retail industry must brace for major disruption in the coming months. Just a few examples include J Crew and Neiman Marcus filing for bankruptcy, Nordstrom closing 16 stores, and Victoria's Secret cancelling its deal to sell a majority stake and take the business private.
The pandemic would have left an indelible impact on the way consumer-facing businesses operate even after stores reopened. And as recently as February, when the virus was still spreading outside China, consumers in the United States were optimistic. In March and April, the Conference Board's U.S. Consumer Confidence Index dropped significantly, as did U.S. retail sales, which fell by a record -8.7% in March from the previous month, with another drop expected in April. The global health crisis quickly became an economic crisis, as its spread dealt retailers a triple blow.
First, because of stay-at-home policies, consumer businesses that rely on customers' physical presence have lost foot traffic. Several companies have gone online, but only a small portion of their revenue has been recovered. Second, quarantining at home reduces demand for professional wear, holiday attire, and salon facilities, among other products and services. Third, and perhaps most notably, income reductions have reduced consumers' willingness to spend. The number of new jobless claims in the United States has reached 33.5 million since mid-March. People are cutting back on their expenses to meet their most basic needs as they face an uncertain and potentially bleak future.
When stay-at-home orders are withdrawn, these problems can only gradually subside. Brands and retailers who are flexible and innovative in adjusting their business to the post-pandemic climate and needs—and those that cater to one end of the market: discount or high end—are the best positioned for a turnaround. Middle-market brands are the most vulnerable and in dire need of a long-term strategy transformation to survive a shock like the current pandemic. .
Middle-market brands are the most vulnerable and in dire need of a long-term strategy transformation to survive a shock like the current pandemic.
The increase in online delivery orders, especially for essential items, is a notable crisis-related trend. Online grocery sales have been small, in the low to mid-single digits, and have largely acted as a supplement to in-store visits.
More consumers are turning to full-service supermarket e-commerce, which involves both online shopping and home delivery, because of the pandemic. While some of this new business is likely to stick around, the recent surge may be short-lived. When people return to work, the logistical pain points of e-shopping will persist fraud, insufficient space for deliveries in city buildings, and holding perishables cold. People will also be more price-conscious, reducing the need for delivery fees.
Despite this, the crisis can hasten the "click and collect" trend, which entails placing an order online and picking it up in a store. "Click and collect" is free or low-cost, easy, and removes the majority of issues with grocery delivery while limiting the spread of disease. Online shopping simplifies product searches, provides important customer reviews, and removes the need for checkout lines. Pickup reduces road congestion created by delivery trucks and requires less packaging, which is better for the climate. Grocers, mass distributors, and other retailers with well-integrated multi-channel operations could be the big winners in the end.
Industry of Fashion:
COVID-19 has had a somewhat unusual impact on the fashion industry; although sales have decreased in the overall industry, comfort clothing such as lounge wear and night suits have seen a significant increase. People have also begun to purchase clothing solely for the purpose of aspirational beauty (CONTEXTUAL LINK) and to take advantage of sales and discounts. Shein student discount code and Nordstrom advertisements appear more often on display ads.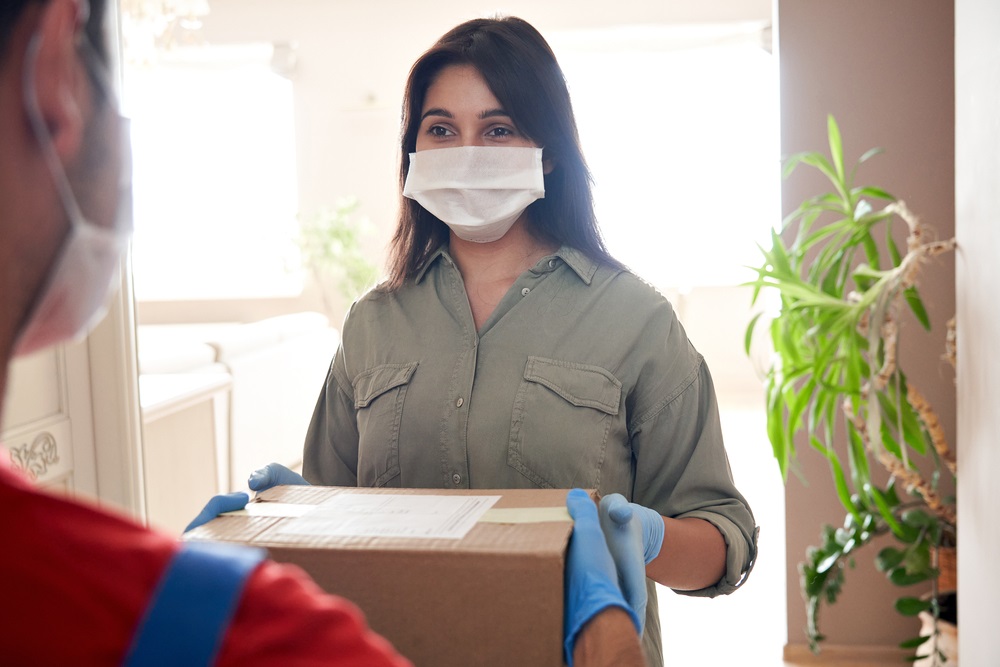 Various retailers have enlisted the support of bloggers to help market their products and boost sales during this difficult economic time. Bloggers, on the other hand, are doing an excellent job of not only increasing brand awareness and sales, but also raising people's spirits and morale. People are being inspired to get out of bed and dress up thanks to various fashion tricks and tips (CONTEXTUAL LINK HERE) stories.
Stores that offer discounts Take Advantage of Modern Frugality
Even before the recession, consumers in the United States were becoming increasingly concerned about debt. Consumers will be more price-conscious, given that most people are now facing financial distress because of the pandemic.
As a result, the discount and value industries will be able to develop even more. Trader Joe's, Aldi, Walmart, Target, and dollar stores, as well as grocery, apparel, and general merchandise, will benefit from this.
TJ Maxx, Marshall's, and Nordstrom Rack, which have increased in popularity since the recession of 2008-2009, may become even more popular. They would have access to a large number of items that brands, and retailers are unable to sell at regular rates.
The pandemic could strike small local retailers the hardest, as they rely on physical stores rather than e-commerce.
As a result of the crisis, market interest in "Made in the USA" products could be reignited — if they are still affordable. Clothing production in the United States has been hampered by a lack of factories and manufacturing expertise, as well as comparatively higher wages. This crisis provides an opportunity to rethink and innovate. Several businesses in the United States have initiated doing so, supplying pandemic-related goods (e.g., companies including New Balance, Under Armour, Gap, Nike, Brooks Brothers and Jockey).
promo code
discount
Coupon Code
Saira Turner
Sara is a recognized content writer for many famous websites, concentrated on arranging, composing and appointing substance to dig into the locale's most significant divisions. Saira is great connecting with business visionaries and business pioneers to reveal their adventures and recount to their accounts.
Subscribe and stay updated