Current Location
Pakistan
Best Places To Visit In Pakistan
Last updated: Mar 22, 2023
Best Places To Visit In Pakistan
It's difficult to imagine a more beautiful scenery than Pakistan's craggy hills, secluded villages, and wind-swept plains. Here are the Pakistan's most gorgeous locations, from rugged mountain passes and stunning lakes to elegant mosques and old castles.
SWAT VALLEY
Despite its difficult history, Swat Valley's present and future are extremely promising. This breathtaking valley in Pakistan's Khyber Pakhtunkhwa province is something out of a fairy tale and is a true beauty of Pakistan.
Consider beautiful green meadows and woods, charming towns, and rivers with blues so vivid and dazzling you wouldn't believe they were real!
The real grandeur of Swat can be seen in and around the town of Kalam, which provides as a base for exploring the valley's splendour. Here are three locations in Swat Valley that you should not miss:
Village of Boyun
Boyun, commonly known as Green Top, is a short drive or walk upwards from Kalam town. When you reach the top, you'll be rewarded with a panoramic view of one of the most expansive and gorgeous towns I've ever seen, as well as sweeping views of the valley below. Boyun is a short drive from Kalam.
The Swat Valley in Pakistan is traversed by a mountain stream.
Is there anything more beautiful than Swat Valley?
Lakes Kandol and Spindhor
These mountain lakes are two hours' drive from Kalam. Kandol Lake is now accessible by jeep track and is highly commercialised, while Spindhor can only be accessed after a 2-hour walk. Whichever you choose to visit, both are unquestionably among Pakistan's most gorgeous locations. Lakes Kandol and Spindhor is approx 21 km ahead from Kalam. Truly a breath taking place in Swat and is a must place to visit in Swat.
The Ushu Forest
This well-preserved woodland is densely forested with deodar trees and is an excellent location to get lost. The road leading into the forest extends to numerous settlements located along the Kalam River. When you visit Swat don't forget to visit these two beautiful places in Pakistan. ushu forest is 8 km ahead from Kalam.
HUNZA VALLEY
If you reside in Pakistan or have read anything about the nation, you've almost certainly heard about Hunza. Don't be misled by the term "valley" - Hunza is a vast region comprised of many valleys and settlements. Here are some of the most stunning sites in Hunza, which is part of the historic Silk Road:
Cones de Passu
The Passu Cathedral is a natural work of beauty and one of Pakistan's most recognisable sights. Though sleeping overnight in Passu village is no longer permitted, the cones may be seen from a great distance away, beginning in the hamlet of Gulmit. The Cathedral's most famous view is from the Karakoram Highway, approximately an hour's drive from Gilgit City.
Lake Attabad
A lake that does not seem to be genuine... Even if you're standing directly in front of it. When a huge landslide happened in 2010, Attabad was created out of tragedy. The Hunza River was dammed, resulting in the formation of the now-famous lake. Its bright-blue turquoise seas make it one of Pakistan's most attractive locations.
The Eagle's Nest
Want to see one of the most spectacular sunsets in the Hunza Valley?
Go to Eagle's Nest at golden hour! The name is derived from a neighbouring luxury hotel/restaurant, although you may drive up to the overlook without stopping there.
YARKHUN VALLEY
Though it is largely unknown and neglected in comparison to Pakistan's most popular tourist destinations, I believe Yarkhun Valley was the most gorgeous location I saw in the country. Yarkhun, in Khyber Pakhtunkhwa's Upper Chitral region, dazzles with its mountain ranges and unspoiled settlements.
If you don't have your own car, getting to the valley, which extends for several kilometres beyond the administrative town of Mastuj, takes some effort. However, if you have one, the ride isn't that terrible - just be prepared for mainly dirt roads!
If you make it all the way to Yarkhun, the side valley of Gazin is certainly worth a detour. The mountains of the Thoi Pass, a high-altitude pass that links Upper Chitral with Yasin Valley in Gilgit Baltistan, may be seen from here.
PHANDER LAKE
Phander Lake, which is situated in Phander Village, is almost too beautiful to be real. The teal-colored lake rests quietly amid the light-green trees, as if it were a landscape painting.
Despite its stunning beauty, Phander Lake does not attract nearly as many visitors as the more popular Attabad Lake.
I didn't see any other visitors throughout my four days resting by the lake in Phander. If you go, I strongly suggest staying at the Lake Inn, which is a short walk away and costs 1,000 rupees a night.
There's also the pricey (5,000 rupees) PTDC that overlooks the lake, but Lake Inn's friendliness and value are unrivalled.
Khewra Salt Mine
A visit to the world's second-largest salt mine may not be on everyone's bucket list, but it is an excellent educational experience. The Khewra Salt Mine is located in the foothills of the Salt Range in the province of Punjab, about 184 kilometres (114 miles) from Islamabad, the capital city. It is not just the country's most important source of salt, but it is also a popular tourist destination, with up to 250,000 people driving up to the mine each year. Tourists may see caverns made completely of salt, a variety of saltwater ponds, and tiny salt constructions of significant sites in the nation after being carried inside by carts. The salt deposits are believed to have been found by Alexander the Great's soldiers in 326 BCE.
Makran Coast
Pakistan's beaches are yet to be developed into ideal vacation destinations, but if exploring an unspoilt coastline with natural beaches is your thing, the Makran Coast is a must-see. The beautiful scenery of the Balochistan region is a welcome surprise amid an otherwise harsh area of barren mountains. The coast itself is a 1,000km (621mi) length along the Gulf of Oman, interlaced with beautiful beaches accessible through the vast Makran Coastal Highway, which runs from Karachi in Sindh to Gwadar, passing via the cities of Ormara and Pasni. It is best to start your trip from Karachi early in the morning to make the most of the lengthy drive. The coastal strip's notable beaches include Kund Malir Beach, Astola Island, Ormara Beach, Sonmiani Beach, Gwadar Beach, and Pasni Beach.
BROGHIL VALLEY
Broghil Valley, located far up north in Afghanistan's Wakhan Corridor, was formerly only accessible by walk or horseback. The once-secret location may now be accessed by a perilous jeep route, but it still only gets a handful of people during the few months it isn't buried beneath piles of snow.
At the moment, it is unclear if foreigners are permitted to visit Broghil. (If you insist on going, make sure you verify with the Deputy Commissioner's Office in Chitral beforehand.) However, Pakistanis, please go watch this beauty! The valley is home to a plethora of high-altitude lakes, yaks, and vast green meadows, all set against a stunning rocky background that rises beyond 13,000 feet.
Furthermore, a day's walk from Lashkargaz, Broghil's last hamlet, will take you to Karambar Lake, one of the highest in the world!
LAHORE
A city... What do you mean? Yes, Lahore is a metropolis, but its rich trove of ancient sites makes it one of Pakistan's most attractive locations to visit. Lahore was the Mughal capital, and much of their legacy may still be found.
The most well-known structures in the city are the Badshahi Mosque, the Wazir Khan Mosque, and, of course, the Lahore Fort. Add to it dozens upon dozens of wonderfully maintained tombs, vibrant shrines, and havelis atop havelis, and you have Pakistan's cultural capital.
HINGOL NATIONAL PARK
Hingol National Park is officially in Pakistan, yet it seems to be on Mars! The park spans over 6,000 square kilometres and is home to extremely unusual rock formations, huge canyons, a plethora of animal species, and even a mud volcano.
Furthermore, a portion of the National Park borders the shore, adding the ocean to its many advantages. Hingol, despite its out-of-this-world appearance, is just 3.5 hours from Karachi, Pakistan's most populated metropolis.
Pakistanis should have no trouble accessing the park, but international visitors have had varied results. Some visitors who were escorted by locals were permitted to spend the night/weekend at the park, while others were only permitted to visit for the day. There is no public transit to the park, therefore having your own vehicle is essential.
KALASH VALLEYS
The Kalash Valleys, which include the towns of Bumboret, Rumbur, and Birir, are home to the Kalash people, a religious and ethnic minority in Pakistan who have their own beliefs, culture, and language. The valleys in which they reside are without a doubt among of the most beautiful locations in Pakistan - not just for their natural beauty, but also for the beauty of the Kalash themselves.
Rumbur Valley is especially beautiful. Kilometers of sandy road and mountains rumble along the Kalash River here. The Kalash people live in wooden houses that cling to the steep hills, and the ladies are especially well-known for their vividly coloured traditional clothing and headgear that is unlike anything else in Pakistan.
It's extremely simple to go out to one of the valleys these days, since it's just 2.5 hours from Chitral City. If you do decide to visit Rumbur, make a day of it and go all the way down into the valley. Rumbur's last hamlet, Sheikhandeh, is a former Nuristani village whose people moved to Pakistan a few hundred years ago.
DEOSAI PLAINS NATIONAL PARK
Deosai is frequently referred as as the world's roof. And it kind of is. The enormous plateau is the world's second-highest at 4,117 metres (13,497 feet) and is only truly accessible during the summer.
Visitors that make the trip to this magnificent location are greeted with sprawling emerald-green meadows, snow-capped hills, and sparkling blue lakes. The Himalayan Brown Bear lives in Deosai and has been seen by numerous visitors - keep an eye out for them if you're camping! The park costs a fee of 1,000 rupees for foreigners and 40 rupees for Pakistanis to enter.
Mohenjo-daro
History enthusiasts would be hard pressed to pass up the opportunity to visit Mohenjo-daro in Sindh, an ancient site dating back to 2500 BCE. An thorough investigation and excavation of the region revealed that the mounds and ruins were originally part of the Indus Valley Civilisation, which was contemporaneous with Ancient Egypt and Mesopotamia. Mohenjo-daro, for example, was constructed on a grid plan, had an efficient water management system, and had public baths — all of which show urban planning and civil engineering that was well ahead of its time.
The city was abandoned about 1900 BCE for unknown reasons and was not found again until the 1920s. Detailed excavation proceeded until 1966, when all in-depth archaeological work was stopped owing to weather damage. Mohenjo-daro was designated a Unesco World Heritage Site in 1980 and is accessible by private transportation, public bus, or weekly flights from Karachi.
GORAKH HILLS
Desert hills... Yes, the Gorakh Hill Station is in Sindh, however it is elevated since it is part of the Kirthar Mountains. The summit of the hills, at 1,734 metres (5,689 feet), offers some of the most magnificent vistas in Southern Pakistan. This is an excellent location for a weekend camping vacation.
Gorakh Hills is about 8 hours from Karachi, but just 2 to 3 hours from Dadu, making the latter a preferable location to begin your trip. There is no public transportation, although there are a few rest stops for those who do not want to pitch a tent.
SHIMSHAL
Shimshal Valley is a little out of the way compared to some of the other lovely tourist destinations in Pakistan included on our list, but it is well worth the effort needed to get there. The area is well-known for being a significant adventure destination, especially for climbers and mountaineers.
Shimshal, however, is more than simply one of Pakistan's most picturesque locations for adrenaline seekers. In the summer, the village itself is breathtaking. Surprisingly, it is nearly entirely powered by solar energy! Shorter excursions to neighbouring yak pastures may also be organised, as can just strolling about and taking in the spectacular views and mustard-yellow flower meadows.
SHAH JAHAN MOSQUE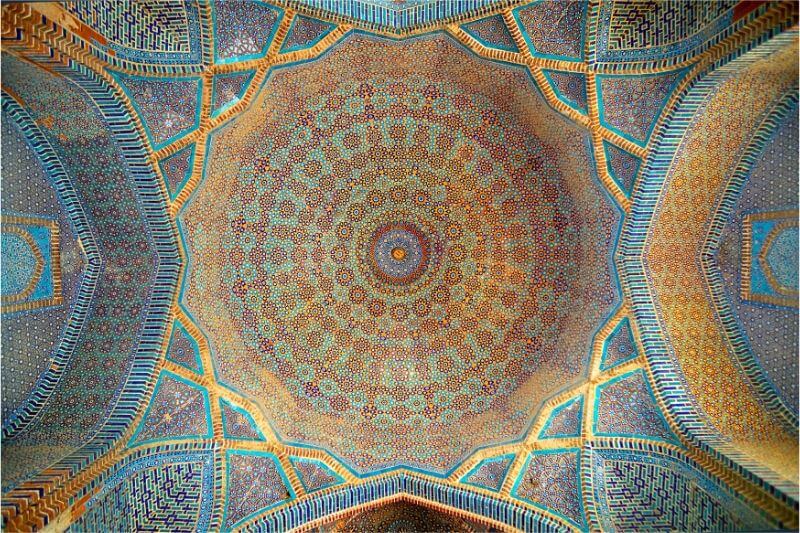 Did you think all Mughal artefacts were in Punjab? Consider again! The Shah Jahan Mosque, also known as the Jamia Masjid, is situated in Thatta, a town in Sindh province, Pakistan. It is well-known for having the most ornate exhibition of tile work in South Asia. The inside of the mosque is decorated in blue and sandstone colours that are guaranteed to wow those who come.
The mosque was commissioned by Shah Jahan when he took shelter in Thatta in 1647, and it still stands today in remarkable condition. Though Sindh may seem to be a long cry from the mountains, the exquisite craftsmanship on display here makes it one of Pakistan's most attractive tourist destinations.
FAIRY MEADOWS
Though it has gotten a little touristic (and expensive), Fairy Meadows is undeniably beautiful. The meadows provide a spectacular perspective of Nanga Prabat, the world's ninth highest mountain summit.
It's a little difficult to get to Fairy Meadows. The trip begins with a jeep ride over one of the world's most hazardous highways and ends with a 5-kilometer hike. You may hire a tent or bring your own to spend a night or two admiring one of Pakistan's most spectacular vistas.
A jeep ride into the meadows now costs about 8,000 rupees ($51), and strolling the road is forbidden. Fortunately, the fee may be shared with other travellers.
Tharparkar
The Tharparkar District of Sindh has recently gained popularity as a tourist destination. The steady rise in the number of visitors each year is a positive indication for the area, which is made up of a mishmash of cities and villages ranging from barely developed to totally rural communities. The majority of tourists come to the area during or after the monsoon rains to witness the brief time when the desert transforms into an oasis. This short season brings pleasure to the inhabitants since the soil in this desert is very rich and supports rainfall agriculture.
Bahawalpur
Bahawalpur, located on the border with neighbouring India in the arid expanses of the Cholistan Desert, was formerly the centre of a princely kingdom that was part of the Rajputana States that extended throughout Rajasthan in neighbouring India. The city, which was ruled by the Nawabs, is packed with an amazing array of structures dating back to those golden days, such as the Noor Mahal, the Farid Gate, and the royal tombs, which can be discovered amid the towering grandeur of the Derawar Fort, 100 kilometres to the south. The castle itself originates from the 9th century AD, with its magnificent 30 metre high walls enclosing around 40 towering bastions visible for miles across its desert environment.
CHAPURSAN VALLEY
Chapursan Valley, like Broghil, borders Afghanistan's Wakhan but is located to the east. This beautiful assemblage of towns and views attracts just a few visitors each year and is one of the most isolated locations in Hunza.
Chapursan is home to the Wakhi people, an ethnic minority that speak Wakhi and practise Islam according to the Ismaili sect. Chapursan Valley is as gorgeous as it gets in Pakistan, with royal blue sky, huge mountain peaks, vast lakes, and little commercialization.
To get there, first go to the town of Sost, which lies on the Pakistan-China border. If you have your own car, you're ready to go from there. If not, shared jeeps depart from Sost about 6 a.m. daily.
Don't miss the Baba Ghundi Shrine, a mysterious Sufi shrine dedicated to a saint who is said to have magical abilities. Also, don't forget to enjoy the yaks' company!
KHUNJERAB PASS
This treacherous high-mountain route is not for the faint of heart. At almost 4,600 metres (15,397 feet), this famous tourist attraction links Pakistan and China, becoming the world's highest paved border crossing.
Many visitors come to the border to snap pictures at the official gate, which is flanked by crazily towering peaks and green meadows. When it comes to transportation, it's better to bring your own car since bus tickets may be expensive. Hitchhiking is also a possibility for daring travellers, as it is on most of the Karakoram Highway.
RAKAPOSHI BASE CAMP
This one is for all of you hiking lovers out there! The Rakaposhi Base Camp Trek is feasible in a single day, even for novices, and provides some really amazing views of Rakaposhi, a 7,800-meter mountain!
There are few opportunities to get as close to Pakistan's titans as this. The walk begins at the hamlet of Minapin and should take 4 to 5 hours to complete for people with a reasonable degree of fitness.
MARGALA HILLS
Islamabad may be a flashy 'new' metropolis, but did you know it also boasts a plethora of hills ideal for climbing? The Margala Hills cover approximately 12,000 hectares and include many hiking and jogging routes.
Ascending to the range's different summits reveals Islamabad in ways you may not have realised were conceivable. Few locations in Pakistan are so near to the city while being so intimately linked to nature.
ROHTAS FORT
Say welcome to another of Pakistan's most gorgeous locations, this time a 16th-century castle designated as a UNESCO World Heritage Site. The Rohtas Fort lies in Punjab, near Jhelum, approximately 4 hours from Lahore and 2 hours from Islamabad.
Despite its antiquity, the castle is one of the biggest in the Subcontinent and has survived in exceptional condition. The enormous building, a magnificent remnant that almost appears to take visitors back in antiquity, may be explored for hours.
It's possible to get lost for a whole day amid the walls and gates. Keep in mind that the fort costs a 500 rupee entry fee for visitors and a 20 rupee entrance price for Pakistanis.
Multan
Multan is a historic combination of ancient warfare, commerce, dynasty power, and Sufism. Since 3300 BCE, the seventh most populous city of Pakistan has changed hands many times, allegedly beginning with Hindu occupancy, then seeing Greek invasion, and ultimately hosting a lengthy period of Muslim dominance strongly influenced by Sufism in the 11th and 12th centuries. Multan is now an important part of south Punjab, and worshippers from all over the nation and beyond visit the many temples, tombs, and mosques throughout the year. The city is renowned as the 'City of Saints' because of the respect for the dead Sufi mystics who are remembered or buried here.
NALTAR VALLEY
Naltar Valley is located in Pakistan's Gilgit-Baltistan area, about 54 kilometres (34 miles) from Gilgit City. The famous tourist destination is recognised for its stunning woods, a collection of crystal-clear lakes, and skiing facilities in the winter.
Though many visitors come only for the slopes, I believe the true enchantment of Naltar can only be experienced during the summer months, when the lakes unfreeze and the woods are at their most beautiful.
This beautiful valley can only be reached by Jeep, although public transportation is available from Gilgit. In the valley's two settlements, there are a number of hotels and guesthouses to accommodate visitors. To avoid peak tourist season, avoid going during the month of May and instead come in the autumn. You may be fortunate enough to see some spectacular leaves towards the end of October.
Chitral
Chitral Town is a pleasant town populated by friendly and hospitable people, nestled inside a lush valley under the majestic Tirich Mir - at 7,700m the highest peak in the Hindu Kush. A bustling market runs through its centre, with many of the shops and restaurants operated by Afghan refugees, leading to the tiny airport at one end and the polo field at the other. The ancient mud fort, which was the site of the historic British siege, still stands on the banks of the Chitral River close to the Shahi Mosque.
The hot springs of Garam Chashma, the Kalash Valleys, Mastuj, and the Shandor Pass can all be reached from here. Chitral, cut off from the rest of the nation by steep mountains, has evolved its own distinct atmosphere and charm that you must experience for yourself.
Islamabad
Islamabad has been Pakistan's capital since 1967, when it was relocated from Karachi. Islamabad, as a relatively young city in comparison to others in the country, suffers from being somewhat sterile and characterless, and in all honesty is usually only used as a gateway to the rest of the country, but it is a good place from which to visit the bustling bazaars of Rawalpindi and the Buddhist ruins of Taxila, and it does boast some interesting sites such as the Faisal Mosque. As Pakistan's capital and diplomatic centre, it also has some of the country's finest hotels and restaurants.
Karachi
Karachi, Pakistan's most populated and cosmopolitan metropolis, is located on the Arabian Sea's coast. It started as a fortified town in the early years of the 18th century before going on to play a significant part in British India before Partition. It is home to two of the country's busiest seaports. Today, it is known as one of Pakistan's most liberal and ethnically diverse towns, and it is home to a number of museums and shrines, including the National Museum of Pakistan, the Mausoleum of Muhammad Ali Jinnah, and the Abdullah Shah Ghazi Shrine. A short distance from the city are the World Heritage monuments of the Shah Jahan Mosque in Thatta and Makli Hill, one of the world's biggest necropolis sites.
How Much Does It Cost To Travel To Pakistan?
A one-week vacation in Pakistan typically costs about PRs81,630 for one person. So, a one-week vacation to Pakistan for two individuals costs about PRs163,261 (approximately). In Pakistan, a two-week vacation for two individuals costs PRs326,522. When travelling as a family of three or four individuals, the price per person typically decreases since children's tickets are less expensive and hotel rooms may be shared. If you travel slowly over a longer period of time, your daily budget will be reduced as well. In Pakistan, two individuals travelling together for a month may typically have a cheaper daily budget per person than one person travelling alone for a week. Serene Air these days have the cheapest rates so far and with exceptional service.
How Good Pakistan Is For International Tourists?
Pakistan was named The Best Holiday Destination for 2020, as well as the world's third-highest potential adventure destination for 2020. As the country's security improves, so does tourism; in two years, it has risen by more than 300 percent. The Pakistani government has introduced online visa services for 175 countries, and visa on arrival is now available for 50 countries, making it simpler to enter Pakistan. The nation saw an inflow of travel vloggers who showcased the country's beauty, particularly in the northern regions. of Hunza and Skardu. You can get the best coupons on SuperSaverMama for Emirates and Qatar Airways.
Is Pakistan Cheap To Travel?
Pakistan is the second most affordable nation I've visited. It is VERY EASY to visit Pakistan on a weekly budget of about $100 - this will cover food, lodging, transportation, and a plethora of great activities. It is also feasible to spend even less if you have good adventure gear.
If you have Pakistani friends, they will almost definitely insist on spoiling you. Pakistanis are incredibly kind, and despite many attempts to pay for supper, my Couchsurfing hosts would never let it.
In cities, accommodation in Pakistan may be very costly, but there are many locations to camp and it is also quite simple to locate a Couchsurfing host. Pack a tent if you want to save money on lodging - it's definitely worth it while staying at sites like The Fairy Meadows or just simply go to booking.com and get the best the most affordable hotel to stay in your favorite place.
Recent Blogs
Leave a message
Your email address will not be published. Required fields are marked*