Current Location
Singapore
6 Ways to Get Fit on a Budget
Staying fit and healthy is on everybody's list, but achieving the goal is not a cup of tea, especially when financial times are tough. It comes with expensive gym memberships, tons of equipment, athletic wear, and other fitness essentials that proves to be extremely heavy on the budget. In these times, we often make our budget an excuse to avoid working out.
But we have come to put a stop on these excuses! Fortunately, now getting fit does not always involve shelling out money for gym memberships. These simple tips will help you achieve your fitness goals while staying in the budget.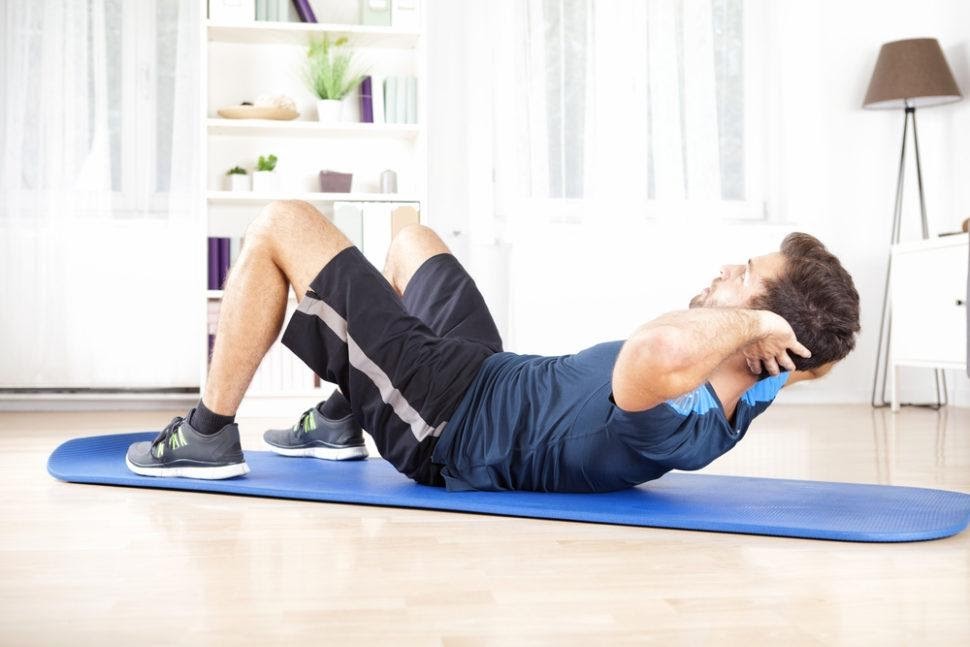 Take Help from the Internet
The world of internet continues to bring ease and convenience to our life. Most of us spend hours on the internet, playing games, watching movies, and surfing social media. You can get free information about almost anything, and that also includes fitness! Gone are the days when people would always rely on gym instructors to get in shape, now there are thousands of workouts videos online suitable for various body types and fitness goals.
Apart from videos, you can also find ample amounts of information regarding specific workouts, diet plans, and more information about health and fitness. The more information you take in, the better you'll be able to manage your body.
Invest in one piece of equipment that will provide you with a workout of the entire body. A lot of money-savers who want to stay fit opt to purchase multi-use gym equipment rather than pay a monthly gym membership fee. And think about it, even if it costs a pretty penny, this will actually save you money in the long run:
Kettlebell: 20 minutes with a kettlebell daily gives you overall body workout.
Treadmill: Treadmills are considered as one of the most popular exercise equipment. It is relatively easy to use and might be the best machine to lose weight and get in shape.
Multi Gym Station: This one is a little more expensive, but the investment is worth it! A Multi Gym Station delivers a number of exercises to your routine, cutting down the need for multiple machines.
Move Around Your House
We consider our home as a place to rest and laze around most of the time. But you might not have realized that your own house brings you countless opportunities to work out.
Stair Climbing: Do you have a staircase? Then get up and start climbing stairs to improve your health. Climbing stairs helps you burn more calories than jogging. It also leads to stronger joints and muscles.
Household Chores: Now, cleaning the house won't feel like a task when you know that it is benefiting you in other ways, including getting fit! Household chores such as mopping, vacuuming, mowing the lawn, and laundry burns unbelievable numbers of calories.
Chair Dips: Chair dips, also known as tricep dips, can be done just about anytime, anywhere. You just need a chair to do this exercise. Chair dips are one of the most effective ways to burn fat and build muscle in the upper body.
DIY Home Improvement Projects: Instead of paying someone to repair the roof or shovel the snow around the house, do it yourself to save money and achieve a calorie-burning workout.
Buy Inexpensive Gym Essentials
If you can't gather money to buy a treadmill, then that's perfectly okay. You can find cheap, inexpensive gym equipment that you can buy for an equally great workout.
Exercise Ball: This one is highly affordable, and you can do a range of exercises with it. Exercise/Swiss Ball can be used for cardio exercises, to work out abs, to increase abdominal and back muscle strength, and learn proper posture.
Professional Jump Rope: Remember how much we used to have fun with this one when we were kids? Now you can have fun and burn calories all together! A professional jumping rope allows you a great workout for all fitness levels.
Buy Pre-Owned Equipment: You can buy great-working pre-owned gym equipment at incredibly low rates. Search online sites that sell second-hand gym equipment or search local garage sales.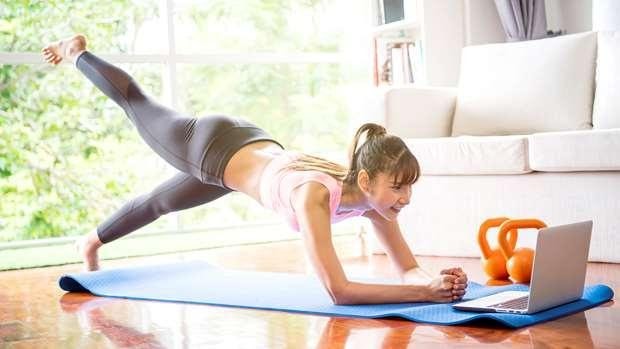 Involve in Team Sports/ Exercises
Seek friends and neighbors who are also aiming to get fit and add a social element to your workouts. Group exercises are one of the most inexpensive and effective ways to lose weight and build a better body- Not to forget it's extremely fun!
You can use free resources like a local park or community pool to involve in various sports and exercises to achieve your fitness goals.
Make the Most of Coupons
Use these precious little things to score great discounts on home gym essentials. Just pick up your smartphone and find coupons and promo codes for almost all the brands that sell gym equipment. You'll be pleasantly surprised by an amazing discount when you apply these coupons at checkout!
Final Word
Money should never keep you from getting in shape when it is absolutely possible to achieve better fitness without spending hundreds of dollars. We're sure these money-saving ways will help fill the void of going to the gym daily!

Also Visit SuperSaverMama USA 
Leave a message
Your email address will not be published. Required fields are marked *