Current Location
Singapore
Top 10 Historical Places To Explore In The UK In 2022
Last updated: Sep 26, 2022
With  England, Wales, Scotland, and Northern Ireland under its wing, the United Kingdom, is truly an extraordinary travel destination in northwest Europe. The United Kingdom is a fascinating blend of contemporary world innovations and old-world traditions. The United Kingdom is home to some of the most fascinating historical places and sites, with engaging cities and breathtaking countryside. 
If you are a travel fanatic and want to immerse yourself in the fascinating culture and unique local flavors then you must scroll down to discover the list of the top historical places to visit in the wonderful United Kingdom.
 1) Castle Combe
This truly lovely village in the country is nestled in the Cotswolds Area of Outstanding Natural Beauty. Castle Combe is a sight for sore eyes. From the gorgeous Bybrook River to the renowned Cotswold stone houses that have become world-famous, there is so much to see and do in this stunning Wiltshire community.
2) Castle Leeds
When you visit Leeds Castle in Kent, you will discover a true gem of the English countryside. Leeds Fortress, a stunning medieval castle that even made King Henry VIII swoon, is built on islands with a moat surrounding it. Leeds Castle, set on 500 acres (202.3 hectares) of well-kept green grass and lovely gardens, presents nearly 900 years of fascinating English history. This castle is known as the "Garden of England", for a reason, give it a visit to find out for yourself. 
3) St Paul's Cathedral
Every tourist's list of places to visit in London includes St Paul's Cathedral. St Paul's Cathedral is a must-see attraction with its magnificent cathedral floor, captivating crypt, three opulent galleries, and spectacular 360-degree views of London from the top of the bright dome. St Paul's Cathedral, with its exquisite decorations both inside and out, provides a fascinating glimpse into England's outstanding historical beauty. You can even stand on the same spot where Prince Charles and Lady Diana exchanged vows 30 years ago.
4) The Seven Sisters
The seven sisters in the background of the lifeguard houses on Seaford Head is arguably one of England's most iconic sights. We are not surprised that these stunning cliffs have appeared in many films and TV shows and are a must-see for walkers. The Roman Baths, which were built between 60 and 70 CE in Bath, are a must-see attraction. It is one of the most historically significant locations in the United Kingdom.
5) Roman Baths
The Roman Baths, which were built between 60 and 70 CE in Bath, are a must-see attraction. It is one of the most historically significant locations in the United Kingdom. A century after their construction, the Roman Baths for public bathing were destroyed. Between the Early and Late Middle Ages, this area was rebuilt multiple times.
A trip to the Roman Baths will be a memorable experience for you especially if you are going with your entire family. There will be a variety of fun activities, such as Roman Rescue. In this game, a Roman enslaved person will protect a hidden treasure that you must discover by solving a riddle in a certain amount of time.
It also hosts a Weston Heritage Day, where you can learn about the Romans' history in the area. Your children will benefit greatly from attending such events. Similarly, at the Lansdown North store, you may explore the lovely spa range. You can also practice T'ai Chi, a Chinese martial art that can be used for self-defense. Half-hour classes are held once a week. If you wish to participate in these activities, make sure you know the timetable because they are not offered on a regular basis and are not all free.
6) Oxford
Oxford, a city steeped in history and home to one of the world's most prominent colleges, has a lot to offer. There are numerous spectacular structures, mind-blowing libraries, fascinating museums, and numerous excellent pubs to visit.
Some of England's greatest literary masters attended Oxford; in fact, J.R.R Tolkien and close friend C.S Lewis established The Inklings, and the group would meet at The Eagle and Child pub most weeks. So, if you are a fan of historical places then Oxford is the right destination for you.
7) Whitby
The majestic ruins of Whitby Abbey, and a 35-mile stretch of beach known as the Dinosaur Coast due to its wealth of fossils, may be found in the seaside town of Whitby. Bram Stoker's iconic Gothic horror novel Dracula was inspired by the town, with various locales around the town brought to life through his prose.
8) Cheddar Gorge
This limestone gorge near Cheddar village is unquestionably beautiful. The terrain is not only breathtakingly beautiful, but it is also a cultural and historical treasure. An interesting fact about this place is that the oldest human remains in Britain were discovered at Gough's Cave in the Cheddar Gorge, with a skeleton estimated to be around 9,000 years old!
9) Hampton Court Palace
One of the most important royal residences in British history is Hampton Court Palace. Built for Cardinal Wolsey and later given to Henry VIII when his loyal advisor lost his power, this historical place witnessed King Henry's most key moments.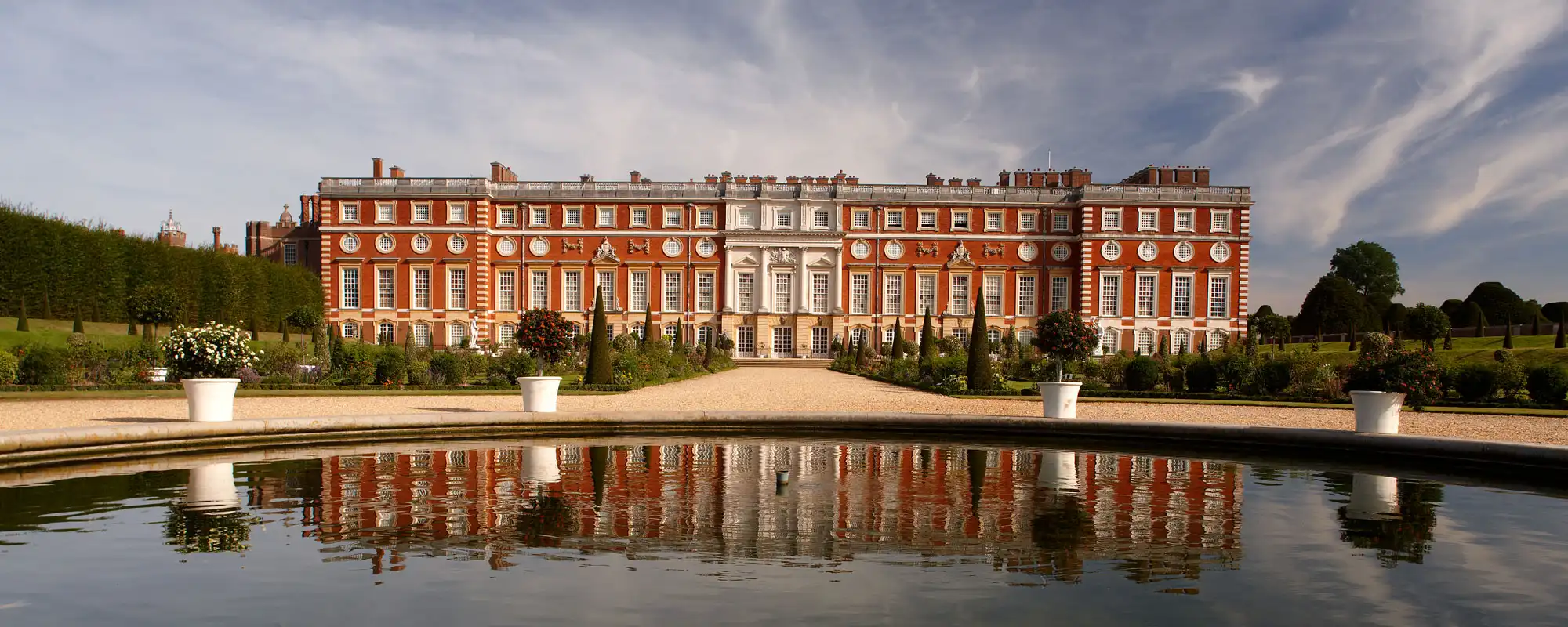 10) Dunster Castle
Dunster Castle is another wonderful destination among the UK's pristine historical places that you should definitely see. It has been erected on the top of the Tor since the Anglo-Saxon period. The fortress was constructed at the start of the 12th century. Between the 17th and 18th centuries, it was enlarged multiple times. The manor house was modernized twice, in 1680 and again in 1760. By the end of World War II, a large portion of the castle had been demolished. However, it was restored again to conform to Victorian tastes.
Conclusion
You don't have to be a history aficionado to appreciate the UK's vast historical treasures. You're sure to have a rich travel experience if you visit a few, if not all, of the exceptional places from our recommended list of must-go historical places in the United Kingdom's unique and distinct countries. The cherry on top is that you can get discount packages for your travel if you use Klook coupons from our site.
Recent Blogs
Leave a message
Your email address will not be published. Required fields are marked*