Current Location
United Kingdom
7 Best Women's Slippers UK
Last updated: Aug 17, 2022
Footwear and apparel are everyone's basic necessities but the modern world has somehow added more to these necessities and made them a fashion staple. This is why as per most women the best attires and footwear are the ones that add to their comfort as well as their beauty and style. Talking specifically of the slippers, they are basically a hug for any women's feet. Women's slippers play a significant role in keeping their feet clean, moisturized, cozy, and comfortable. However, only the right pair would render you with all these benefits and a wrong pair would not only keep you uncomfortable but would also harm your soft skin of feet in different ways.
But do not worry anymore because we have gathered in this article the 7 top choices of the best womens slippers UK for you that are not only apt for the care of your feet but also quite beautiful and appealing, basically which adds more to your style and overall look. let's explore them all here.
1. Womens Moccasin Slippers by Acorn
Mocassin slippers are one of the top choices when it comes to the best slippers for women. Acorn has specifically designed ultra-plush moccasins for women which are ideal for winters. They are not only much attractive but also super comfortable as they keep the feet warm in chilly weather. Moccasin slippers are most suitable to walk on hardwood floors and sidewalks and the comfort and elegance it provides make any women look more sophisticated and graceful. Acorn has fabricated this beauty with lamb fur (dyed sheep), a faux-shearing lining, and a padded footbed which has already grabbed most attention worldwide. This design is something that has created much hype worldwide. These cozy womens moccasin slippers are also best for arthritic patients as per most reviews and women from different parts of the world prefer shopping it from the Shein store.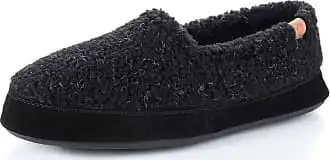 source: Acorn.com
2. Ladies Mule Slippers by M&S
The mule slippers for ladies by M&S are best for classic comfort. M&S has given these slippers a Suede exterior which insulates the feet while its fluffy lining and memory foam sole works wonderfully in providing the perfect comfort to the feet. This style embraces old-school comfort in an amazing manner. These M&S mule slippers fulfill the actual purpose of slippers and that is comfortable and easily slouching all around. However, besides serving their main purpose and adding to the comfort of all ladies, these mule slippers also do have a solid base with a chunky tread making them suitable for outdoor walks as well. Trust the ladies mule slippers for caring for your feet, adding to your comfort, and keeping you comfortable all along.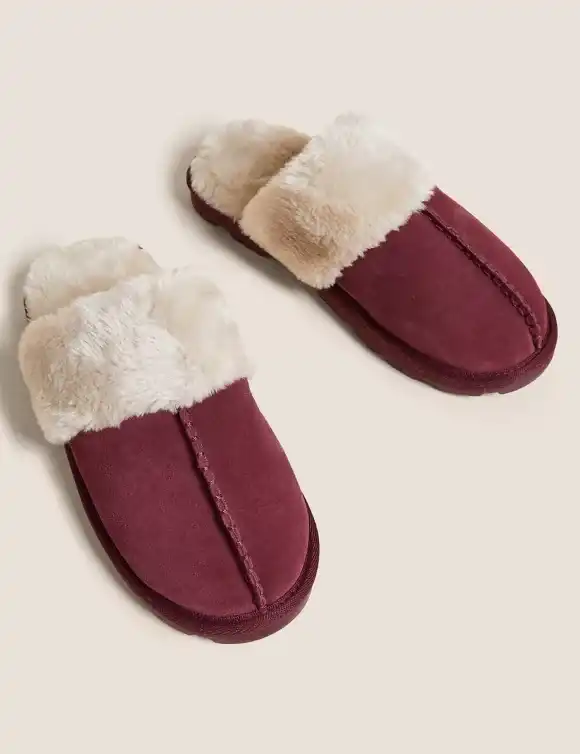 source: marksandspencer.com
3. Fluffy Slippers By Ugg Fluff Yeah Slides
Ugg Fluff Yeah Slides has gained much popularity since its launch as the most comfortable women's slippers UK and has even become the best-selling brand in very little time. It is a celebrity-favorite brand now, especially for its dreamy pair of slippers. The fluffy slippers by Ugg keep the women's feet comfortable and cozy and render a nice look to their feet. Moreover, its breathable design has grabbed even more attention as wearing them means your feet can get much air and there would be no sweating. These fluffy Ugg slippers are fabricated open-toed, soft with a slingback silhouette, and a moisture-wicking sheepskin. Also, this pair of Ugg Fluff Yeah Slides has an amazing slight wedge that provides a slight lift which is a great support while walking. The silhouette is eye-catching and the best part is these fluffy slippers are available at Deichmann in a range of stupendous colors, like hot pink, baby blue. You may also find different prints, like the leopard one and other cute designs that have added more to its demand worldwide.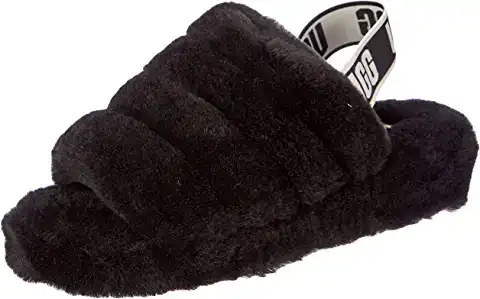 source: ugg.com
4. Fireside Shearling Slippers By DearFoams
Keeping in mind most requirements of women, DearFoams has designed another perfect pair of best luxury slippers for women that are suitable for both indoors and outdoors. Women's Fireside shearling slippers by Dearfoams provide excellent stability due to their durable design. The water-resistant property of these shearling slippers is another thing that makes them stand out among others. Their water-resistant nature makes them suitable to wear in harsh weather conditions, like snow, or rain. These wonderful slippers not only repel the water perfectly but also remains low maintenance due to their resistance to dirt and microbes, which suggests they are also long-lasting. Be assured that your feet would remain cozy and protected in this pair as its sheepskin wool lining also helps to regulate temperature. So, what else would you need then? Take our independent advice and shop for this perfect pair now from the Shein store UK. Get the cheapest pair of slippers for yourself from this store using the Super Saver Mama voucher.
source: dearfoams.com
5. Women's Indoor Memory Foam Slippers by Ofoot
Does your job demand lots of walking here and there? Do you often feel issues with your sweaty feet? Want to know about the perfect pair of slippers for warmer conditions? Then must get yourself women's indoor memory foam slippers by Ofoot that supports your arch like none other. They are the best choice for your sweaty feet as they are made of pure cotton. With extra cushiony memory foam insoles and a sturdy non-skid outsole, these slippers render an amazing defense against the hardwood floors, specifically. Want to know the best part? The Memory foam slippers are also machine-washable and prevent any kind of lingering odors making them ideal for traveling as well. Wearing socks with them as secret support will keep your feet smelling good and fresh for a longer time.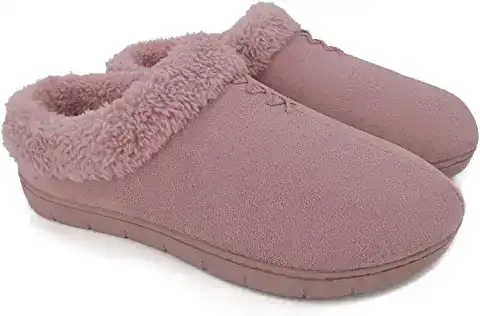 source: amazon.com
6. Meg Slippers by Daniel Green
The Megg slippers by Daniel Green are another best women's slippers that are perfectly designed for the beautiful feet of women. Daniel Green fabricated this vegan leather close-toed slippers that look well-structured and much stylish. Its premium design speaks for its quality and comfort. The chic colours, including gold, sky blue, etc. Daniel has used for these Megg slippers makes them well-suited to carry in any of the formal events as well. These flat slippers are has a lightweight fabric lining making them breathable as well. If stability is your concern then you would be glad to know that Daniel Green has kept a 0.75 heel for these Megg slippers that renders mid-level arch support to all women.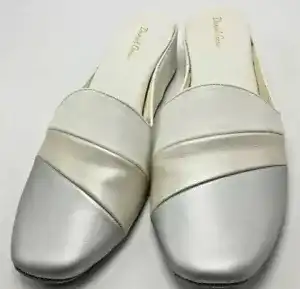 source: danielgreen.com
7. Phoebe Faux Fur Slippers By Birdies
The Phoebe Faux Fur slippers by Birdies are one of the most stylish and warm slippers you will see in the Shein store. This elegant pair of slippers is ultra-chic and super comfortable. Designed with a cozy faux fur insole, a high-density memory foam cushioning, and a robust traction outsole. This perfect design with playful details suggests that women might wear them both indoors and outdoors. Furthermore, the elegant velvet side of the Phoebe faux fur slippers is a must-have for your beautiful footwear closet. Besides, these luxurious and comfy slippers by Birdies are worth their $85 price tag. Win these slippers as occasion gifts from Deichmann as well using an SSM voucher.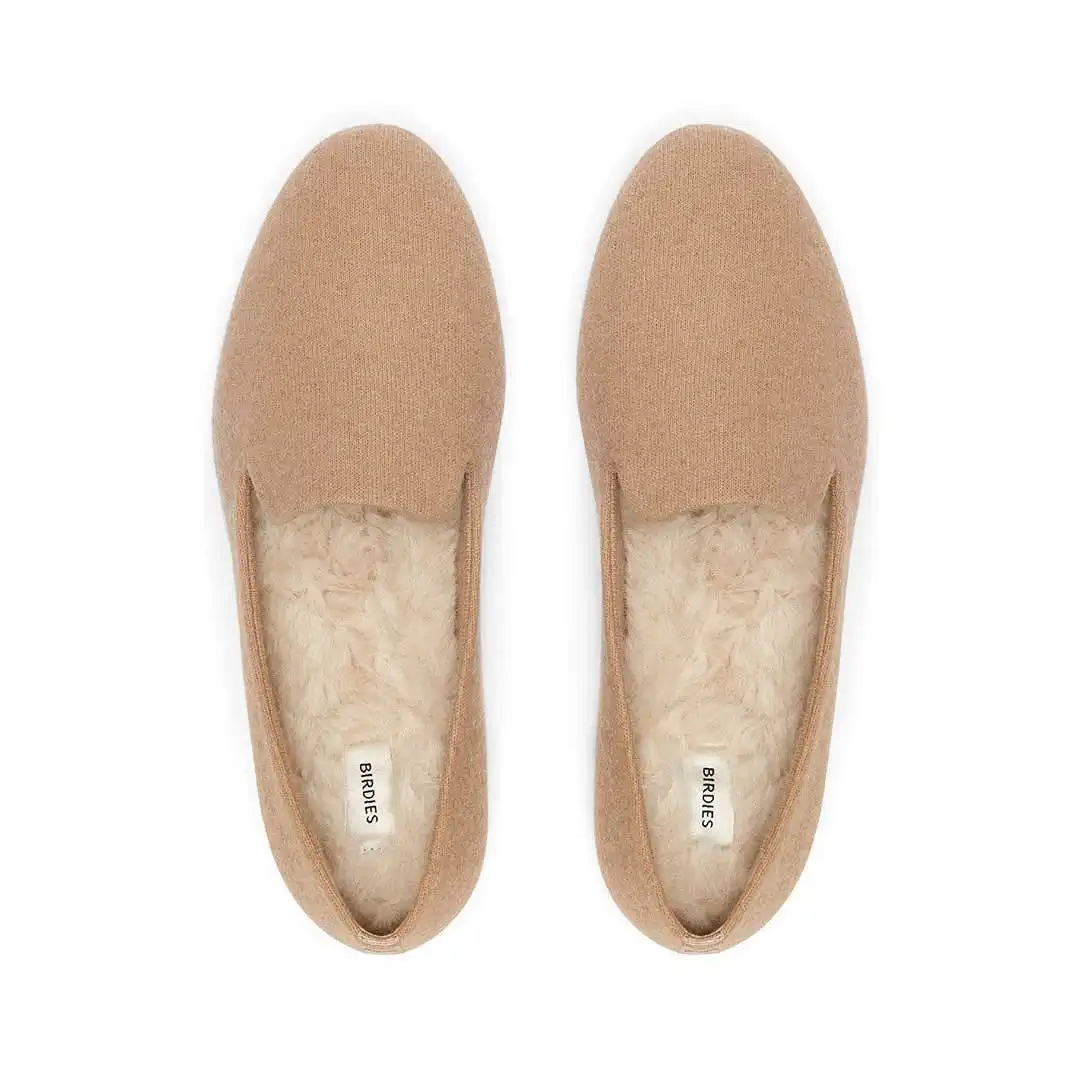 source: birdies.com
Conclusion
No doubt, heels, pom poms, and wedges look super glamourous on any woman but no one can deny the comfort and style of slippers. Slippers are something that are your best partners in your regular hectic schedules. Running here and there, doing numerous house chores at a time demands a super comfortable pair of footwear for your feet, or else you may lose the prettiness and softness of your feet. This article is surely going to help you in shopping for the perfect slippers for your beautiful feet because remember your feet definitely need your extra care and attention. So, find the best for yourself easily from stores like John Lewis, Deichmann, and Shein which is a one-stop spot to shop for all the best brands and receive exciting recipient gifts.
Recent Blogs
Leave a message
Your email address will not be published. Required fields are marked*