Current Location
United Kingdom
Cheap Clothing Ideas for Plus-size people In the UK
Last updated: Aug 17, 2022
Style is Important for Everyone no matter the body type
The clothing you wear speaks before you, and the way you carry them, walk, and present yourself says a lot about you. We have all experienced it: whenever we see someone who is well dressed or who carries what he is wearing well, we think highly of them or think positive things about them; however, when we see someone who is not well dressed or who does not match the theme of the environment, we think negatively about them. From a party to an interview, looking well-groomed or clothed is critical to standing out or having an advantage over others.
To do so, you must discover your signature style or personality, as well as the clothes that make you feel better or more comfortable. This does not mean you must limit your clothing choices; you may try new styles or colours, but the clothes that compliment your style or glamour will become your signature style.
It's not just about wearing branded or costly clothing; you should also know how to put an outfit on yourself or carry the outfit you're wearing confidently, as your body language reflects this. A person who wears it skillfully exudes elegance and has a strong personality.
According to Dr Jennifer Baumgartner, a psychologist, you can influence people's perceptions by changing your clothes or wardrobe. Make a classic style or one that is right for your age group or body shape so that if you are unsure what to wear, you can reach for a timeless piece that you know will work in any situation.
It's no secret that men and women come in many shapes and sizes, yet we frequently see businesses catering to size ten twenty-somethings while disregarding those who are plus size. When it comes to larger people, the fashion business is notoriously cruel. At least, that's how it used to be. Yes, Amazonian ectomorphs still walk the runways, but labels are coming up to the truth that the typical human is getting bigger, and no, he doesn't want to be passed off by yet another white T-shirt on the high street.
The days of disguising a larger body are gone. It's a shame it took so long for people to understand that with the correct know-how, any shape can be fashionable. At the very least, it means that plus-size people now have options that allow them to express themselves through fashion.
So, what are the most flattering pieces of clothes for plus-size people? What are the best brands for trendy clothing in a wide variety of sizes? What else should you think about when it comes to dressing for your body type? We will discuss it all in this article.
Measuring Guide for Plus-Size clothing
Here is a complete guide to measuring your plus size whether you are a male or female. It is very important to measure your size in order to get the right fit according to your size.
First of all, you need to measure your height. Use a height scale or measuring tape to measure from the top of your head to the bottom where your feet soles are touching the ground. 
Waist: Take a measurement around your waist. Simply put, your waist is where you generally wear your slacks.
Chest: Measure the circumference of your chest at its widest point (around nipple height). Make sure to take measurements under your arms as well.
Neck: Take a measurement around your neck's base. Maintain a straight line between the measuring tape and the floor.
sleeves: Start measuring from the point where your shoulder ends down the outer seam and down the outer sleeve to the cuff edge of the sleeve.
Inside leg: Measure from the top of the crotch to the floor on the inside leg.
External Leg: Start from the top of your waist to the hem of your jeans or trousers.
Hips: The broadest point of your hips, 8 inches below your waist, at the top of your legs
centre-Back Length: It is the measurement taken from the hem of the garment to the top, depending on the style of the garment.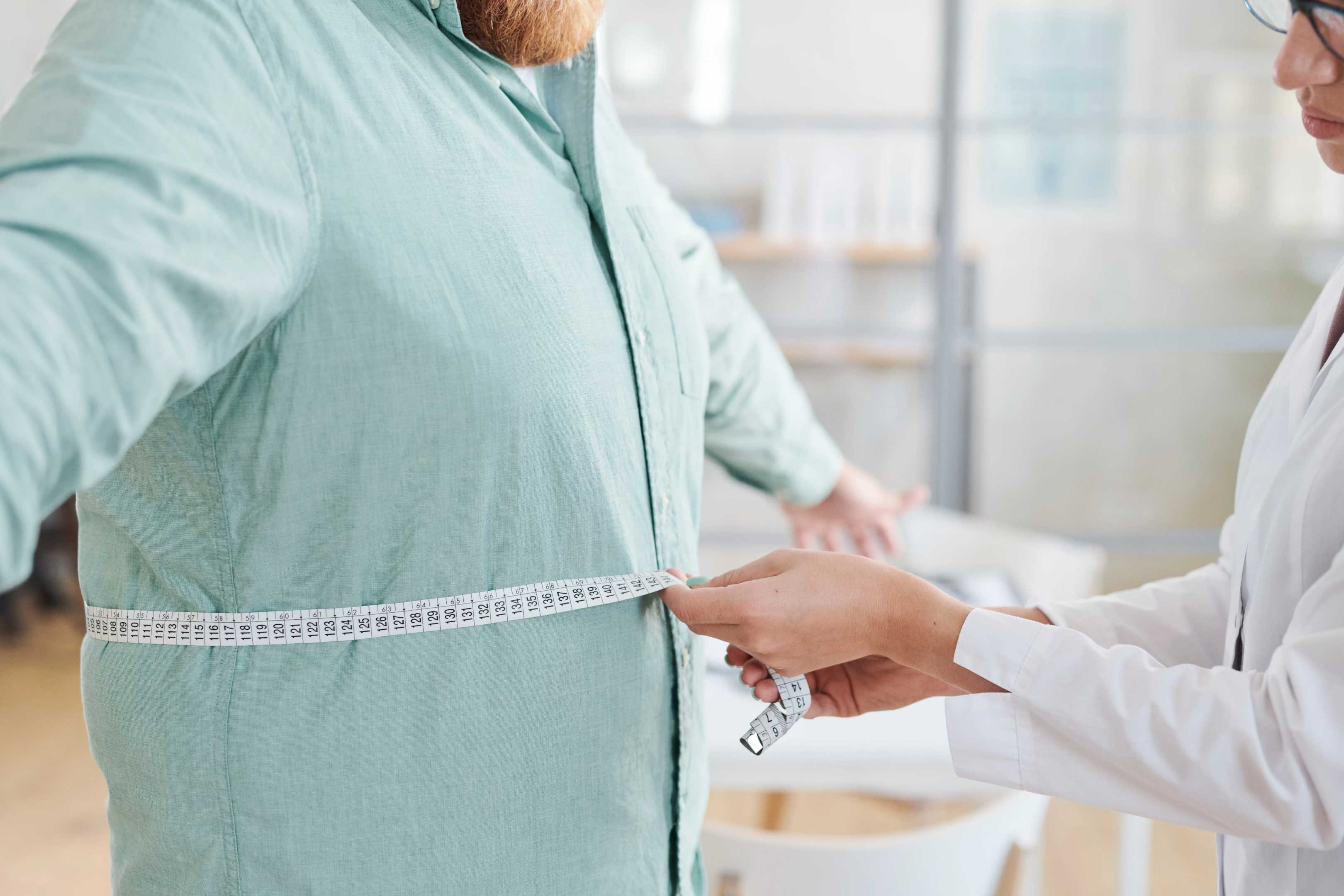 Plus size clothing tips for men
Here are the basic tips to keep in mind to get the best attire for you whether you are shopping plus size men's clothing from sales online or from in-stores
Get the right fit!
When carrying additional wood, the impulse is to either cram it all in with tight clothing or cover it up with sizing up. Neither of them works. "That doesn't hide your shape," men's style service thread's Freddie Kemp adds. "It emphasises it." Instead, search for garments that are well-fitting and have some form, as this will result in a more attractive silhouette.
Instead, search for garments that are well-fitting and have some form, as this will result in a more attractive silhouette.
Choose the right colours
On larger bodies, dark, basic colours are more appealing, but it doesn't mean you must avoid bright colours entirely. A bright pocket square draws attention away from your waist. From a red beanie to a mustard scarf, this approach works for everything on top.
Get a good tailor!
Everyman is catered to by fashion labels. Or, more accurately, their perception of what the average person looks like. The further you stray from that image, the more difficult it is to dress. A tailor is a link between your vision and reality; they can shape sloppy shirts, expand tight waistbands, and overall improve the fit of your items. This always improves their appearance.
Layer up with layers
If you don't have the gym-sculpted body that fashion lusts after, layering can help you get there. Choose thin knits, chore jackets, and overshirts to generate shape rather than bulk. They're substantial enough not to cling to you but not so heavy that they turn you into the Michelin Man. They're substantial enough not to cling to you but not so heavy that they turn you into the Michelin Man.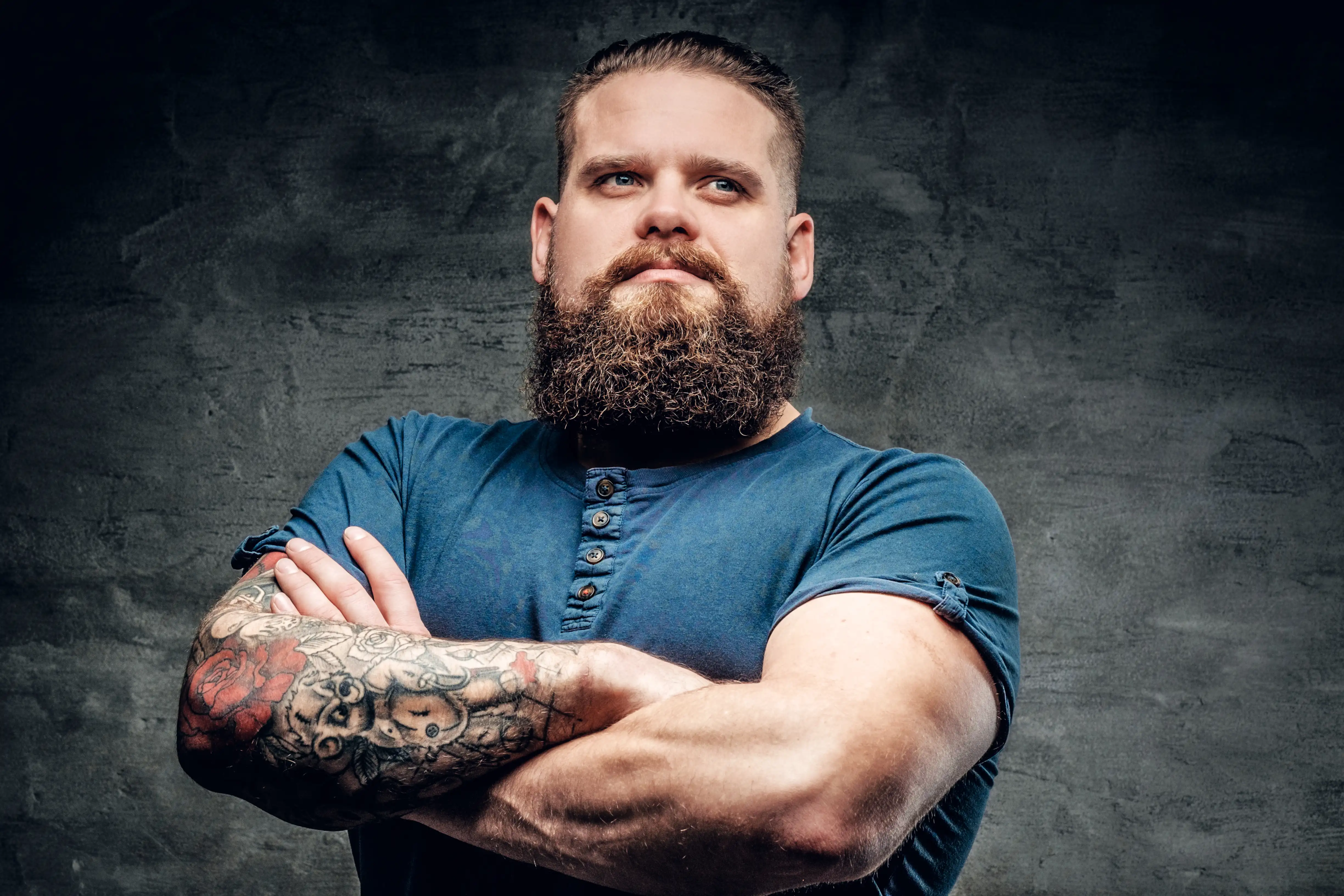 Choose patterns carefully!
The pattern is a strong force, and the more of it on display, the more potent its effects become. On larger figures, busy patterns might become overwhelming. Instead, choose something traditional and basic, such as a pair of Breton tops.
Wardrobe essentials for Plus size men's clothing at cheap rates
Make sure you have at least three to four of the following pieces f garments in your closet all the time.
Structured Tailoring:
The rounder man's closest friend has always been tailoring.  Jackets with padding in the shoulder and a nipped-in waist, especially when the buttons are low, will create a more attractive shape.  A steep gorge with long lapels gives a V form, which makes you look thinner.
Dark coloured tees:
The old adage that dark garments slim you down is correct; dark clothes don't display shadow, so any bumps and lumps hidden beneath them aren't as noticeable. You don't have to wear it from head to toe, but it's especially great for tees, sweatshirts, and shirts, which serve as a moderate and flattering foundation on which to create the rest of your style.
Trousers with tapering:
Look for a pair that tapered into your ankle but leave some leeway around your thighs, since very skinny or slim-fit trousers may cling and gather over wider legs. "Plated trousers" are making a comeback, and they're incredibly flexible for big men.
V necks:
V-necks are still on the naughty step in fashion (for the time being), which is a shame because they bring the eye up to – and broaden – your shoulders. However, other V-shaped collars, such as the Henley top, can achieve the same effect. Without the V-dude neck's connotations, it transforms bulk into muscle.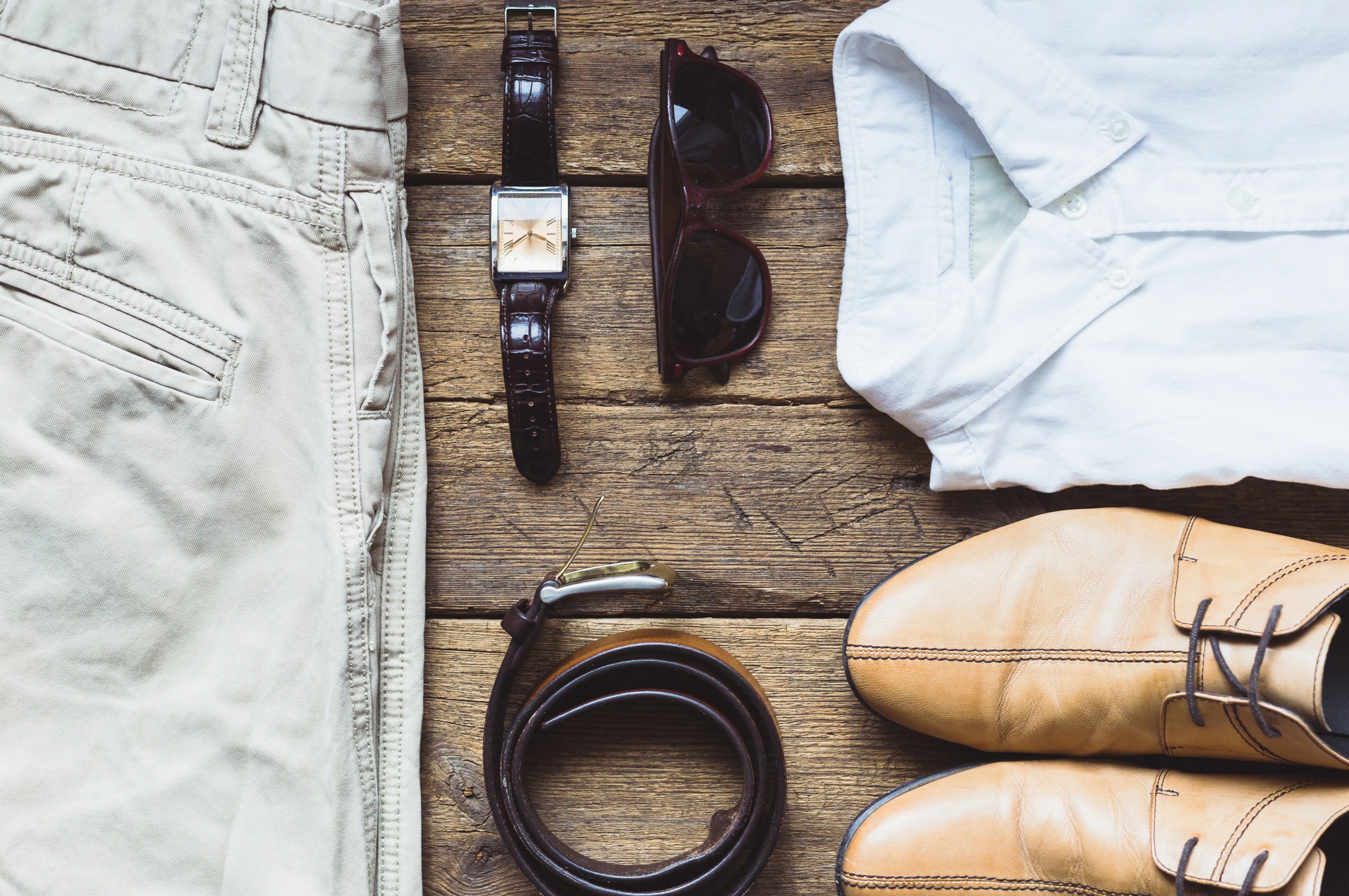 Monochrome:
When you have more width than you want, the ideal solution is to increase height. This does not refer to Cuban heels, but rather to the visual image of a longer, thinner figure created by wearing only one colour. It means your upper and bottom parts melt into one another, and your eye is directed up and down rather than across your body.
Simplybe, a clothing shop, at SSM provides you with some amazing discounts and deals that you can avail and get a hefty save onto your shopping experience and stuff up your wardrobe with some amazingly beautiful yet classy outfits whilst being a plus size individual.
Style Icons for plus size men to take inspiration from!
If you a fashion freak and want to stay up to date with the latest fashion wears, the following celebrities are a must-follow for you:
Adam Richard
By professional accident, the former Man v Food star became overweight, and he designed his clothing to accommodate the mass that resulted from eating his weight in steak every day. Tailoring hides his love handles while highlighting his muscular shoulder, giving him a more defined silhouette.
Kanye West
Kanye has lost weight since his 2016 liposuction treatment, but his style was still based on sharp streetwear, frequently monochromatic from head to toe. He's long been the king of the large fit, creating a strong shape with boxy tees and drapey jackets.
Jonah Hill
Jonah Hill is proof that XL clothing should be about having a good time rather than avoiding danger. The actor-turned-streetwear celebrity knows what fits him best – boxy tees, trim tailoring, cropped jackets, – allowing him to cram everything from logos to tie-dye into his wardrobe.
Wardrobe essentials for Plus-size Women clothing at cheap rates
Following items are a wardrobe must. Keep them in your closet and you never have to worry about what to wear when you are suddenly called for lunch meet-ups with old friends or for unexpected office meetings.
Camisoles:
A camisole is a great fashion item that can be worn with almost any outfit and for any occasion. Decorative trim is seen on most camisoles, which gives a delightful feminine touch. You can go with a solid neutral hue to make it easy to mix and match with different outfits, but if you want your cami to be a vibrant pop of colour, make sure it isn't too fashionable (i.e. neon colours or patterns).
Turtleneck:
A turtleneck is a seasonal piece of apparel, but it's a terrific item to have on hand in the fall and winter. For greater versatility, choose a classic turtleneck shape (not a cowl neck) with a nice fit and a solid colour. For a more refined style, layer it undercoats, adds a shawl, or accessorise with pearls.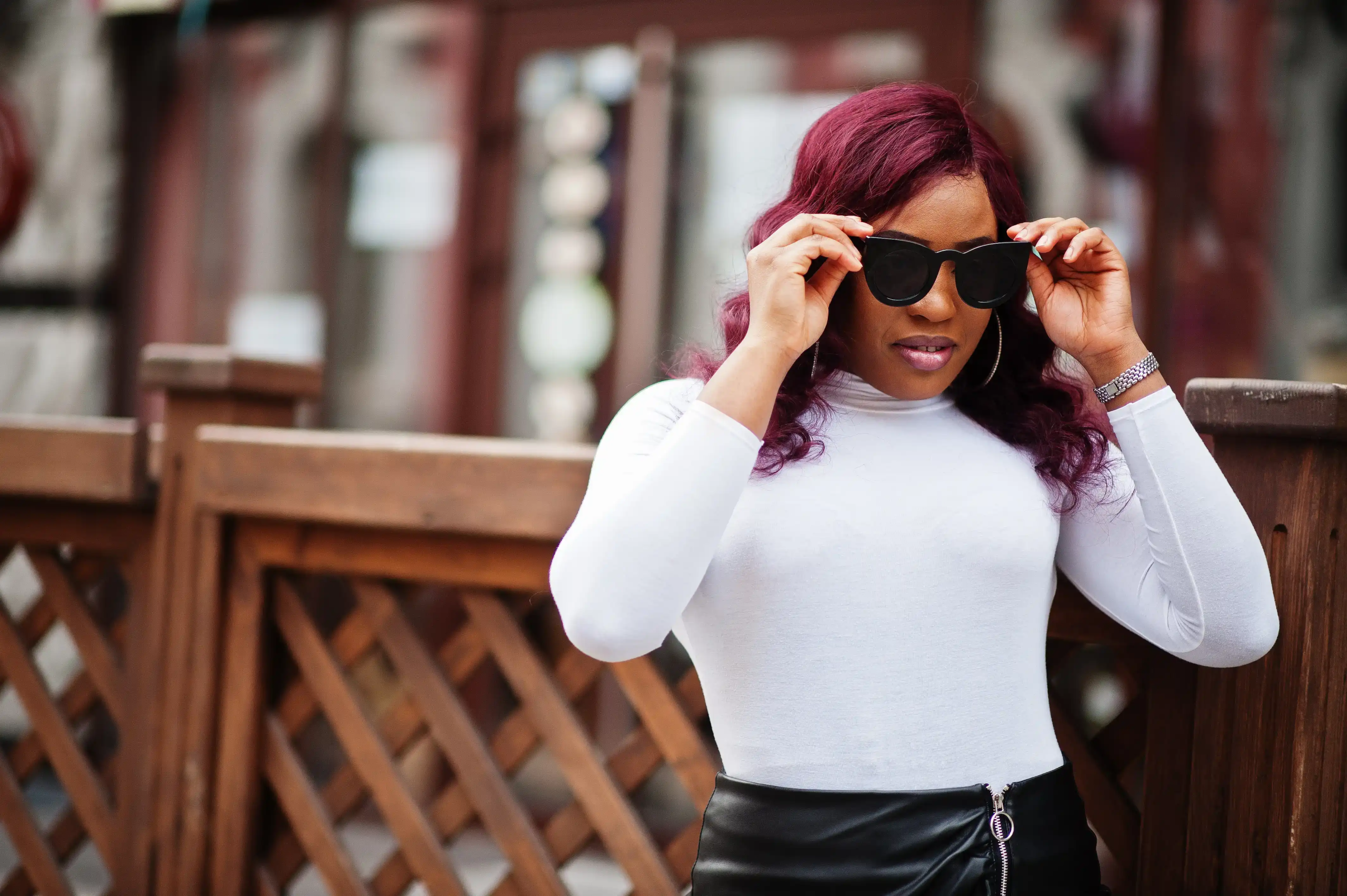 Sweater:
Every wardrobe should have at least one basic sweater. A solid black sweater is a versatile piece of clothing that may be worn for a variety of events. You can dress it up with a skirt, down with slacks for a business casual style, or up with stylish jeans and unique jewellery for a fun party look. Choose a neckline that fits comfortably around your neck and draws attention away from "problem areas," just like you would with t-shirts.
Soft coloured silky blouse
Although a silk blouse may not appear to be an obvious pick for a fundamental wardrobe item, it is an excellent fashion piece to keep on hand. Wear it beneath a right size jackets for a more formal professional style, with a skirt for a sultry sophisticated image, or with a pair of excellent jeans for a fun party look. A decent silk blouse will add a touch of class to any look, and if you can't afford silk, satin will suffice.
T-shirt
Another adaptable piece that can be worn from day to night is a regular t-shirt. Wear it alone with jeans for a clean casual appearance, or with a skirt and vibrant accessories for a fun dressed-up style. For many plus size ladies, the neckline will make or break their style, thus the t-shirt cut should be carefully studied. Choose a v-neck style to direct gaze upward instead of focusing on the belly if you are heavy in the tummy area. Try a boat neck or a wide crew neck if you have a broad chest and are uneasy with too much gaping.
Cute tank tops
A basic cotton tank top is one of the most flexible items of clothes you might have in your wardrobe. A white or black tank top can be worn for informal outings, workouts, or as a professional layering piece beneath a blazer. They're light, comfortable, and simple to dress up when you're looking for something a touch more stylish.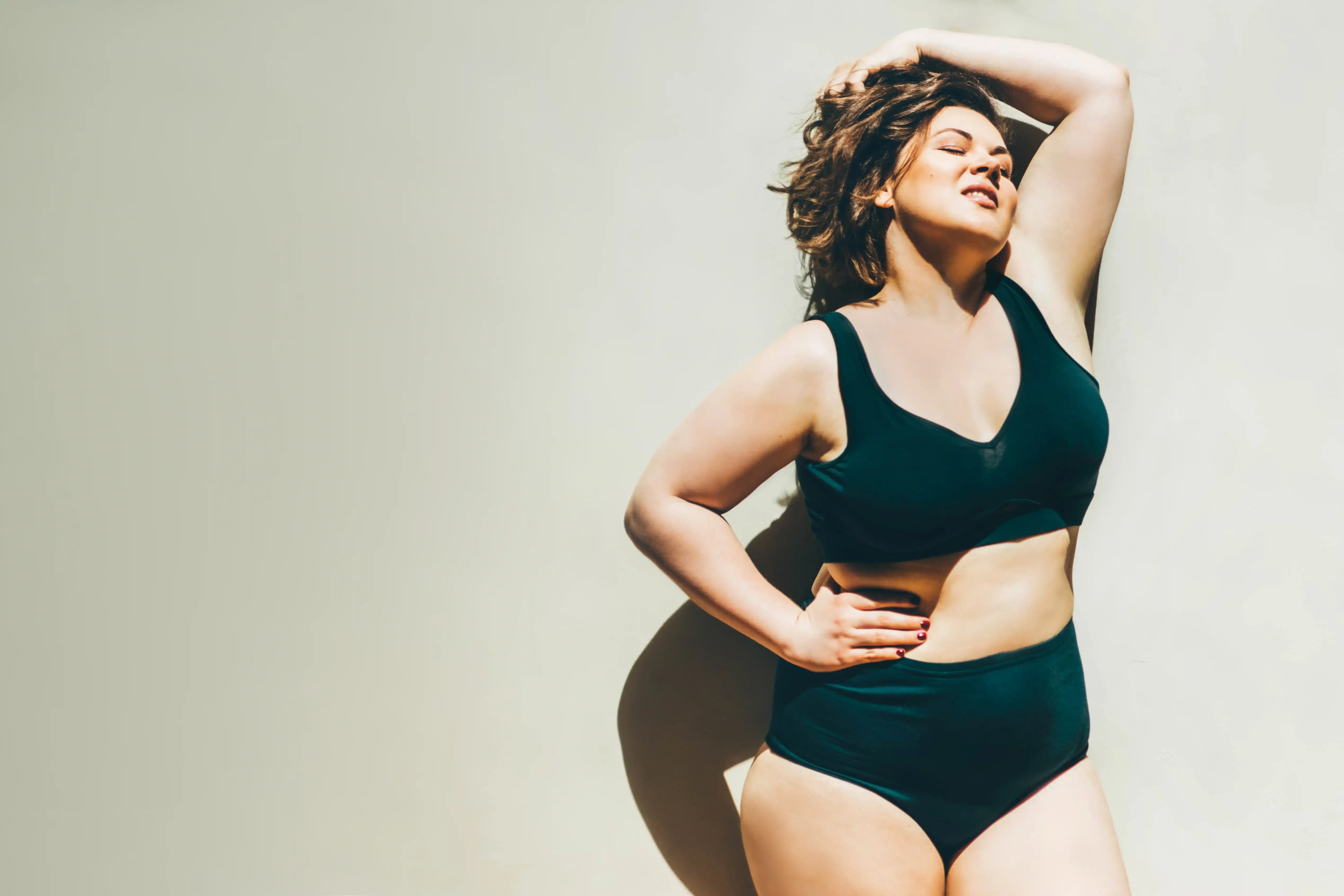 Cardigan
A cardigan in a basic solid colour can be worn in a variety of ways. They're wonderful for layering since they bring more warmth and depth to a look. A round neckline with plain buttons is the most prevalent cardigan style. It can be worn buttoned up for a more formal style, open for a more relaxed dressy approach, or closed with just 1 or 2 two buttons done up at the waist to highlight feminine contours. Isn't that simple? One cardigan can rapidly transform you into a variety of outfits.
Button-Down Shirt in White
A white button-down shirt is suitable for both day and night. It can be worn with khakis or jeans for a neat casual look or with business attire for a more formal appearance. It's a terrific option for those days when you don't want to worry about what to wear but still want to look good.
Skirts and Pants
Bottoms are required to complete a basic outfit. Because each pair of black pants or skirts fits differently, many ladies will have many pairs. We sometimes keep such size clothes that we know don't fit because we like the style. Pants and skirts should never make you feel self-conscious or unconfident. Get an excellent pair of bottoms and spend a little extra to have them custom-fit to your body. A few fantastic bottoms may easily replace a closet full of unappealing bottoms.
Skirt in a classic style
There are numerous skirt styles to choose from. Some are seasonal, while others are currently fashionable. While they all look wonderful right now, it's vital to invest in a basic skirt design that can be worn with a variety of outfits. For a larger range of applications, choose from flared, a-line, or pencil skirt designs. It's also a good idea to pick a hue that can be suited up with any other colour.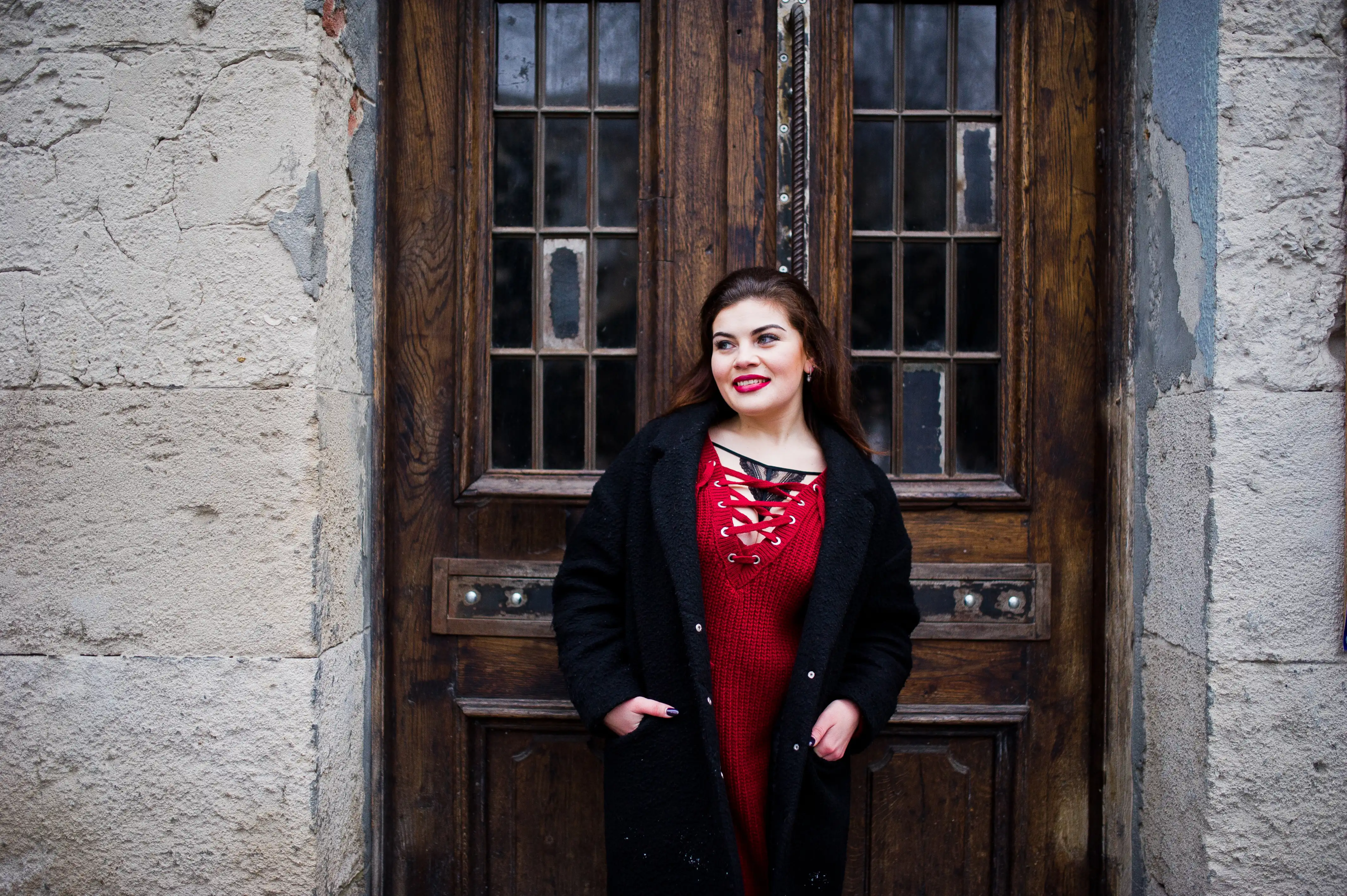 Slacks
Slacks can rapidly transition from a fun party look professional or formal depending on the style of shirt you decide to wear with them. Choose dark charcoal or black as a neutral hue.
Jeans:
The majority of folks adore a fantastic pair of jeans. It is no surprise that jeans are one of the most popular fashion items on the planet. They are extremely adaptable and are available in a multitude of styles to accommodate any body type. Treat yourself to a nice pair of jeans and flaunt them with anything you want. Anything and everything works with jeans!
Pick any style from formal office wear to plus size goth clothing in the UK, every style works. You can even mix and match tops and bottoms and create your own unique style
Read Top 2022 Aesthetic Clothing Ideas For All! to dress nicely as per the latest trends.
Our top picks for cheap plus size men's clothing in the UK
If you shop by brand name and are looking for Plus size product shop? We have narrowed down some of the favourite brands among UK citizens for you. Get your hands on pocket-friendly yet quality outfits with amazing deals offered by these brands.
What's better is Supersavermama is offering discount coupons on all these brand shop so you don't have to worry about price.
Recent Blogs
Leave a message
Your email address will not be published. Required fields are marked*