Current Location
United Kingdom
More About Pandora
Pandora discount code
Pandora's Story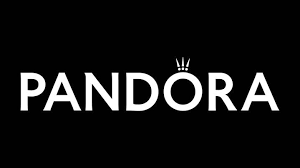 Per Enevoldsen, a Danish jeweller, created Pandora in 1982. He started by importing Thai jewellery and selling it in his tiny family store, but he quickly went on to creating and manufacturing his own designs. Pandora, which mainly caters to women, is currently the world's third-largest jeweller, behind only Tiffany and Cartier. Their vast collection is offered in over 100 countries worldwide, with the United States and Europe accounting for 90 percent of all Pandora sales.
Pandora's Product Line
Pandora.net is their official website. Pandora offers six different kinds of jewellery, as well as a section dedicated to selecting the ideal gift. Each part is further subdivided into subsections with more detailed names. The following categories are included in the jewellery section:
Charms
The charms in this area are a significant component of the Pandora brand and are available in 14c gold, sterling silver, and two-tone designs. Some have coloured stones or enamelled ornamentation. There are over 600 different charms to select from, each representing a different event, time, or feeling. Customers may also purchase 'Pendants,' which are hanging charms, 'Clips,' which are used to hold other charms in place, 'Spacers,' which are used to break up a run of bigger charms, and safety chains. Pandora charms and accessories are all compatible with Pandora bracelets.
Bracelets
Pandora offers a diverse selection of women's bracelets in this category, with designs in gold, sterling silver, leather, or a mix of these materials. Customers may build a customised piece of jewellery by adding charms to a bracelet and arranging them in a sequence that fits their own taste.
Rings
Pandora offers a large selection of rings for ladies, each of which is unique in design and made from precious metals and colourful gemstones. There are diamond-inlaid rings, enamel rings, and rings that mix a variety of materials. The stacking rings category includes designs that may be worn on top of one another to produce a more eye-catching appearance.
Pendants and Necklaces
Pandora sells a variety of necklaces and pendants that may be purchased individually and then combined in ways that appeal to individual consumers. Sterling silver, white gold, and 14c gold are used to make them. The pendants are decorated with a range of materials, including diamonds and cubic zirconia, and many are completed in a combination of materials.
Earrings
Pandora earrings are often intended to match the brand's other lines and are available in a variety of designs, ranging from tiny studs to big sparkling pendants. They are made of sterling silver and inlaid with pearls, diamonds, and other jewels. If you know what kind of earring you want, you may search by drop, stud, or hoop; colour, stones, materials, metals, popularity, and price.
Gifts
The presents area is split into three sections: gift inspiration, gifts by price, and gifts by occasion, ensuring that consumers always discover the perfect gift for Christmas, birthdays, weddings, anniversaries, or even Valentine's Day.
Pandora Store Shopping
Customers may browse Pandora's vast jewellery collection on their smartphone by downloading the brand's app. If you have an iOS smartphone, you can do this via the iTunes app store, or you can do it through Google Play if you have an Android device. With this smartphone app, you will have access to a useful search function, the ability to see dynamic pictures, and the ability to build wish lists to save potential future purchases. You may use the store locator feature to locate a Pandora store and access your Pandora account.
Pandora free bracelet and Pandora free charm deals are common throughout the year, so keep an eye out for them to take advantage of huge discounts throughout the Pandora product line.
Pandora Discounts & Sales
Typically, there are two big Pandora discounts each year, one in the summer and one just after Christmas, with several items discounted by up to 50% during both events. For many years, they have also engaged in Black Friday deals by offering steep discounts on just one or two products, a unique strategy that distinguishes them from other shops. They have been known to give free gifts with orders above £125, in addition to reducing prices by up to 50% on certain items.
So, the next time you are searching for the greatest Pandora bargains in the UK, swing by the dedicated SuperSaverMama Pandora promo code page to ensure you can tack on extra Pandora code savings with every single purchase.
Using Gift Vouchers to Get a Great Deal on Pandora Jewellery
If you want to buy a Pandora gift voucher, you may do so at one of their high street shops or online in quantities of £10. Regardless matter how many cards are bought, the maximum expenditure is £2000. Here's how to start the procedure via their website.
pandora-gift card purchase-how-to
Go to the Pandora shop and choose the Gift Voucher option.
Click eGift card to send a virtual gift card by e-mail, or Gift Card to send a real card via mail.
Then, choose the amount of the gift card. You have the option of customising your selection or going with a pre-set amount.
Then give the recipient's information.
If desired, include a personalized gift message.
Click "Add to Bag" and pay as usual.
Where Can Pandora Gift Cards Be Redeemed?
A Pandora gift card may be used at their online shop or at one of their high street locations. They are not used with third-party suppliers. What you need to do to spend a gift card online is as follows.
As usual, add your goods to the bag and proceed to the checkout.
Tick the box in the payment area to indicate that you will be using a Pandora Gift Card as part or full payment for the purchase.
Fill in your credit card information and security code.
When you click "Apply," the card's value will be deducted from your balance instantly.
Pay any outstanding balances or click "Confirm" to complete the transaction.
pandora-return policy-how-to
Locate and complete the returns form provided with each purchase. You must specify which items are being returned (if you ordered more than one) as well as the reason for their return. If you do not complete this part, your refund may take much longer to process.
Repack your shipment with the returns form and put it on the prepaid UPS label. Strikethrough any additional labels and make sure the return information is displayed.
To return the package, take it to the closest place of return. Always request a postal receipt as evidence of postage.
How to Get in Touch with Pandora
If you have a question about Pandora or an issue with one of their pieces of jewellery, you may write to them at:
PANDORA Jewellery UK Ltd is a company based in the United Kingdom.
George Street, 33
W1U 3QB London
The United Kingdom
You may also e-mail them at estore-uk@pandora.net or phone their customer service department at 0808 2345431, which is available Monday through Friday from 8:00 to 18:00. You may search deeper into obtaining an answer by visiting their FAQ section.
Pandora returns processing
When Pandora receives and processes your returned item, they will send you an email to confirm that a refund has been issued. You will be reimbursed using the original payment method, which may take up to ten business days. If you have any questions regarding a returned purchase, please contact their Customer Care Team at 0808 2345431. So, if you want to return a piece of jewellery to Pandora for a refund, follow these steps: