Current Location
United Kingdom
More About Rubbersole
In July 2021, use all active Rubbersole promo codes and discount codes to save up to 15%.
Rubbersole is a fashion retailer that focuses in shoes, but also sells clothing and accessories. Rubbersole offers a wide range of amazing branded clothes for men, women, and children. Rubbersole coupons might help you save a lot of money on branded shoes and clothing. Rubbersole provides high-quality footwear.
Current Rubbersole UK Coupons
Rubbersole UK Savings Tips
Rubbersole UK's website has a Sales area where you can shop. All of the items in this section are designated as clearance, and you may save 15% off the standard price on a wide range of items. You can sort the results by men's, women's, and children's products. To locate exactly what you're looking for, you can sort by category, style, and size.
· Sign up for the Rubbersole UK email to start receiving special offers, discounts, and a £5 discount on your first buy.
· Rubbersole UK enjoys reading client feedback. Send them a review of your experience and you'll get a £10 discount on your next purchase.
· By becoming a member of Rubbersole UK Premium, you can save 10%, 20%, or even get next-day delivery.
· Do you want to make £10? If you refer a friend, you'll get £10 once they place their first order.
· Students from the United Kingdom are eligible for a 10% discount on their orders.
Is there free shipping from Rubbersole UK?
Rubbersole UK offers free shipping on all domestic and Northern Ireland orders. Customers should expect their orders to arrive in three to five business days.
What Is Rubbersole UK Premium and How Does It Work?
When you sign up for Rubbersole UK premium, you'll be asked to pay a £ 14.99 annual charge. During the term of your membership, you'll be able to take advantage of free 24-hour delivery, 10% off all products all year, and premium days when select brands will go on sale exclusively for you.
What Is Rubbersole's Return Policy in the United Kingdom?
Rubbersole UK allows customers to return things for a refund if they are unsatisfied with their purchase. If you contact the Rubbersole UK staff within 30 days of receiving your order, you may return it.
How can you get in touch with Rubbersole UK?
You can reach the customer service team at 02080 683178 Monday through Friday from 8 a.m. to 4 p.m. GMT if you have any issues with your order or have any other concerns to discuss. Although they do not provide an email address, the Rubbersole UK Contact Us page has a wealth of information.
How to Make the Most of a Rubbersole UK Voucher
Enter the code on the Payment Page to apply the voucher code you received via email or any other discount code. When you get to the checkout, look for a little box labelled "Promotional Code." Your promised discount will be subtracted from your total if you enter your active rubbersole vouchers code there. Before finishing your order, always check the buying restrictions of your discount voucher.
Rubbersole is the most popular shoe brand in the United Kingdom
Rubbersole UK is one of the country's most well-known retailers. Much of their success may be attributed to their exceptional customer service as well as the large selection of shoes, sandals, and accessories available on their website. Rubbersole UK has made it a goal to ensure that they are growing with the client in mind over the years. That is why they always ask for feedback after each order is completed.
When do Rubbersole's best sales occur?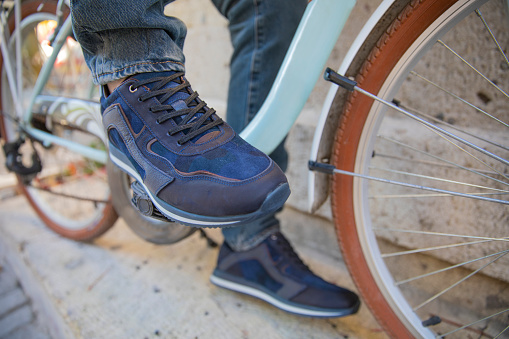 Black Friday discount on rubbersoles
Rubbersole's Black Friday sale is one of the greatest times of the year to get great deals on branded footwear and apparel. The Rubbersole Black Friday event takes place at the end of November and features specials and offers across the full Rubbersole product line. Special package offers and up to 50% off chosen items have been featured in previous Black Friday events.
Seasonal sales of rubber soles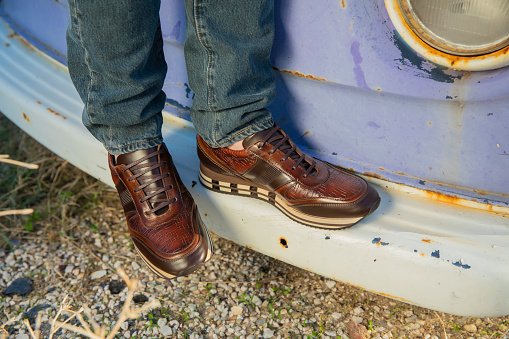 Rubbersole holds two major seasonal deals each year: a winter sale and a summer sale. The winter sale takes place in January, followed by the Rubbersole summer sale in August. Both of these sales offer discounts of up to 50% or more on Rubbersole's entire product line.
Rubbersoles are available for special events.
Rubbersole holds a number of special event deals throughout the year. These sales have previously included discounts on certain products or ranges, as well as special multibuy deals. Subscribing to the Rubbersole newsletter will keep you up to date on any current and forthcoming special event sales. Don't forget to apply a Rubbersole discount coupon during the checkout process!
Premium rubber sole
Signing up for Rubbersole premium is a terrific way to save money on a regular basis when buying at Rubbersole. Rubbersole premium is £9.99 per year and comes with a slew of benefits once you sign up. Members receive free next-day delivery as well as 10% off all year with an additional 5% off sale.
Rubbersole Coupons & Promo Codes
Rubbersole is an online shoe retailer that sells hundreds of various designs from hundreds of different manufacturers at a fraction of the cost of the high street. Rubber soles' USP is that it provides free standard shipping, allowing you to save money for more purchasing. Rubbersole offers it all, whether you're looking for a pair of casual Converse to walk around town in or a pair of drop-dead-gorgeous high heels for a big night out. Women's, Men's, Children's, Brands, and New Arrivals are all conveniently divided on the Rubbersole website. For true bargain hunters, there's an extra button on the menu called Outlet, which includes a selection of sale shoes with ridiculously low prices.
If you enjoy Banana Shoes, Hotter Shoes, Foot Locker, or more upscale footwear from Hudson Shoes and Adidas, it's worth checking out Supersavermama to see if you can get a good deal.
Rubbersole contact
Call 02080 683178 for further information (Monday - Friday : 8am - 5pm)
Rubbersole Shipping Information
Rubbersole works with two different courier services: Hermes and USPS. Hermes Standard is delivered free of charge within 3 working days of shipping. Any order placed before 12:00 p.m. will be delivered within 24 hours of dispatch. This service will set you back £7.
Items to be returned to Rubbersole
Click on the heading "My Returns" and then "Return an item" in your Customer Area. Simply follow the return form's several procedures. Once you've finished, click send, and the specifics of your return request will be confirmed through email.