Current Location
United States
12 Different Types of Swimsuit Bottoms
Last updated: Dec 7, 2023
Like any other piece of garment, swimsuit bottoms also come in different styles and designs. Different occasions and events call for different swimwear bottom styles, like a beach date with your boyfriend will need a different swimwear than a BBQ pool party with your family. The kind you want also depends on your taste, fashion sense, and how much you want to reveal or cover (whatever makes you feel comfortable). In the myriad of bikini styles, we have narrowed down the twelve most common and ever-green swimsuit bottoms for you.
1. High-waisted Bottom
You must have seen famous celebrities and models like Gigi Hadid flexing their toned butt cheeks in high-waisted bikini bottoms. These bottoms can rise up till your belly button, this gives your hips more exposure and a sexy appearance. You can pair it with an eyelet high neck swim top to make your overall look even sexier. You can also mix and match different colors of swimsuits' bottoms and tops and create your own unique look.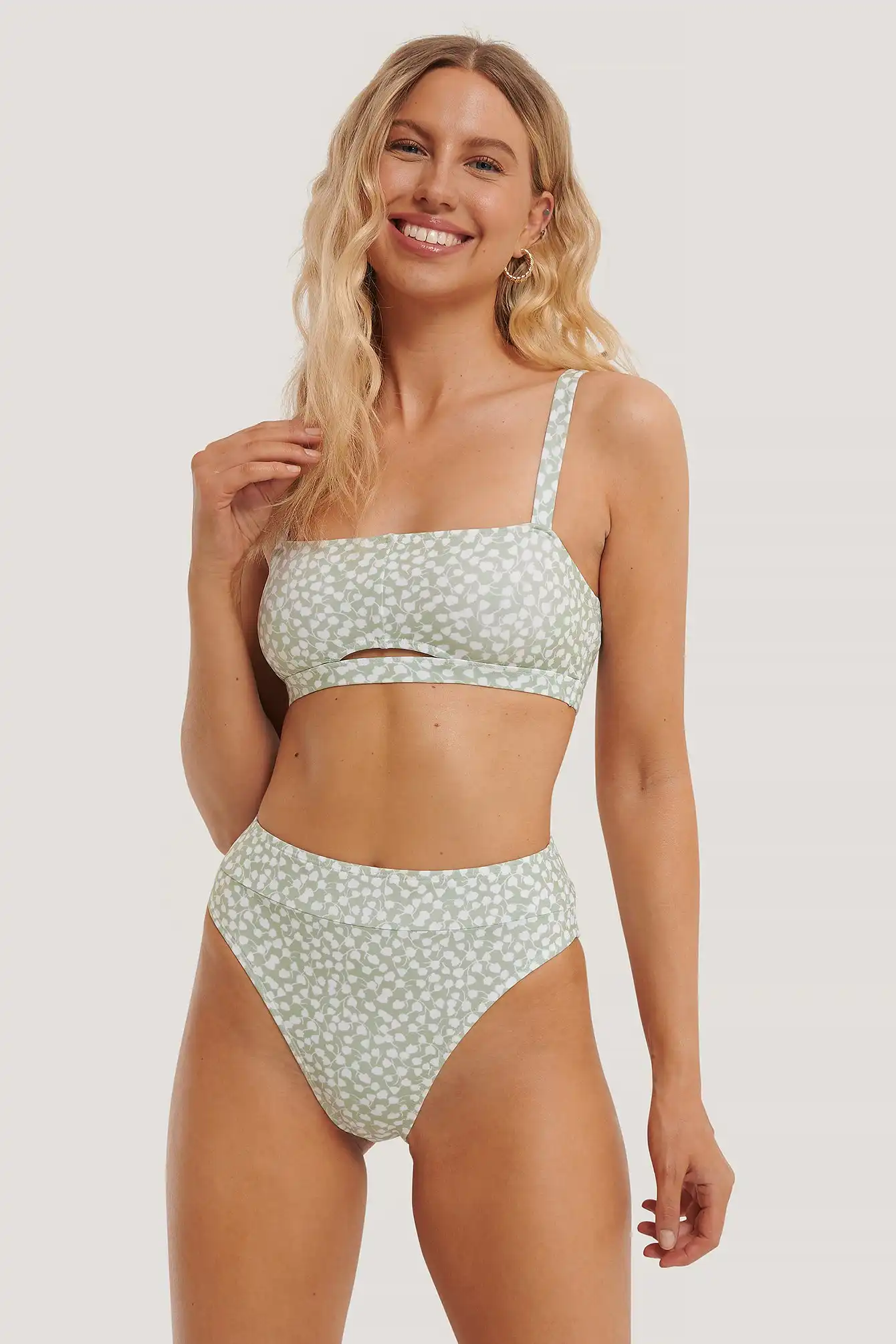 source: na-kd.com
2. Cheeky Swimsuit Bottoms
The cheeky swimsuit bottoms come with a traditional triangular front cut. At the back, they give less coverage than a full bikini bottom. These swim bottoms flatter your butt cheeks, making them more noticeable and giving your bum rounder and perky appearance. They are perfect go-to options for sunny days spent on sandy beaches. They give minimal tan lines as the fabric and coverage is less. Hence, you can fill up your wardrobe with as many cheeky bottoms as you like without worrying about getting tan lines.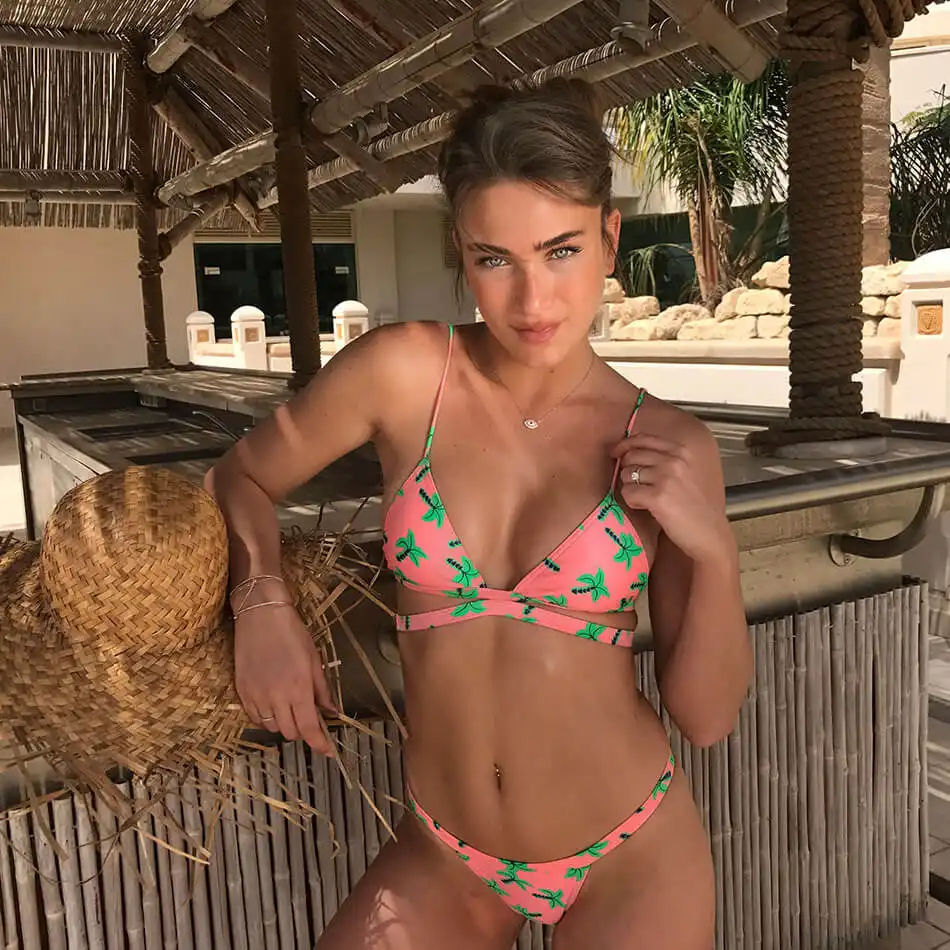 source: rivieracoco.com
3. High Cut
Tired of keeping your phone at your feet for capturing longer legs for your Instagram? These retro bottoms come with a high-cut leg opening, giving the illusion of longer legs (the higher the leg cut, the longer the legs appear) and a slimmer waist. High-cut bottoms hug your figure and accentuate your lower body, making it look picture perfect. These 90's swimwear bottoms are still dominating the fashion industry. Fashion models like Bella Hadid seem to can't get enough of them.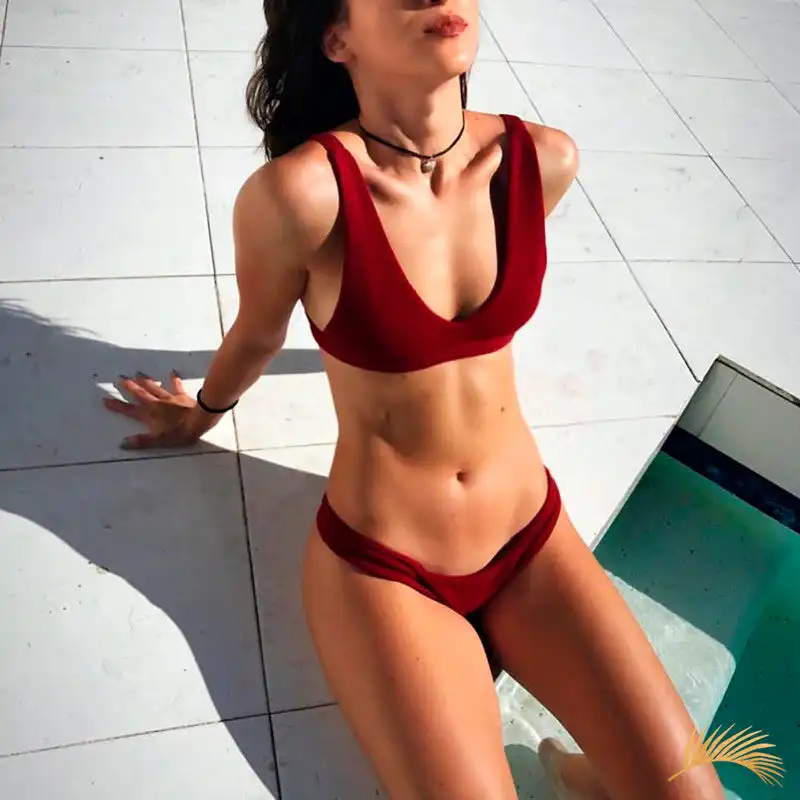 source: rivieracoco.com
4. Tummy Control Swimsuit Bottoms
For women who are insecure about their belly and want to keep it covered, boy short tummy control swimsuit bottoms are the perfect option. Not only do these bottoms give you ample coverage, but they also hide your belly pooch perfectly. Pair it up with a deep V neck ruffles top and enjoy your beach days or pool parties at your favorite resort without worrying about your tummy bulge.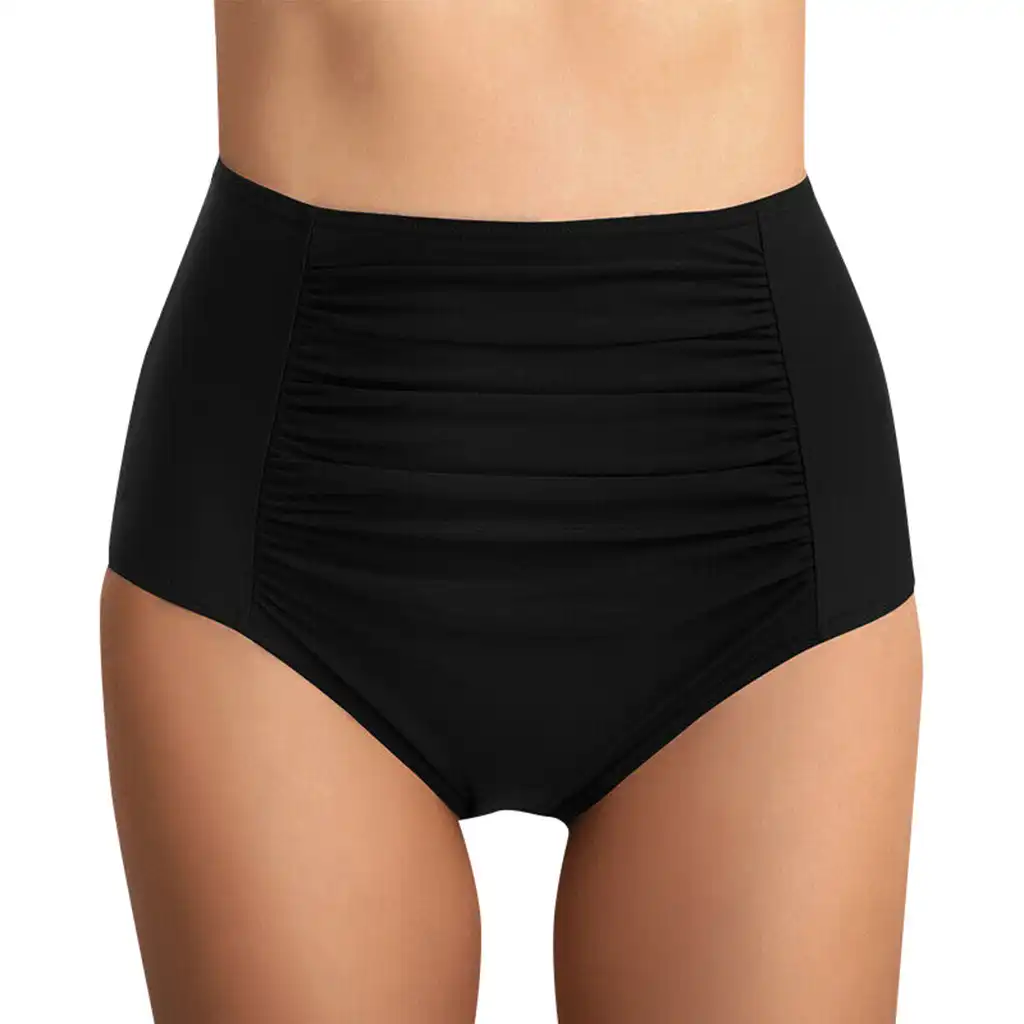 source: ubuy.com.tr
5. Classic Bikini
We can bet that almost everyone has or at least had owned the ever-green classic bikinis. These bikinis come in two typical styles; slip-on and side straps. For women who do not want to reveal too much skin, these classic bikinis are the finest pick. Match them up with floral swimsuit tops and be one with the spring vibes.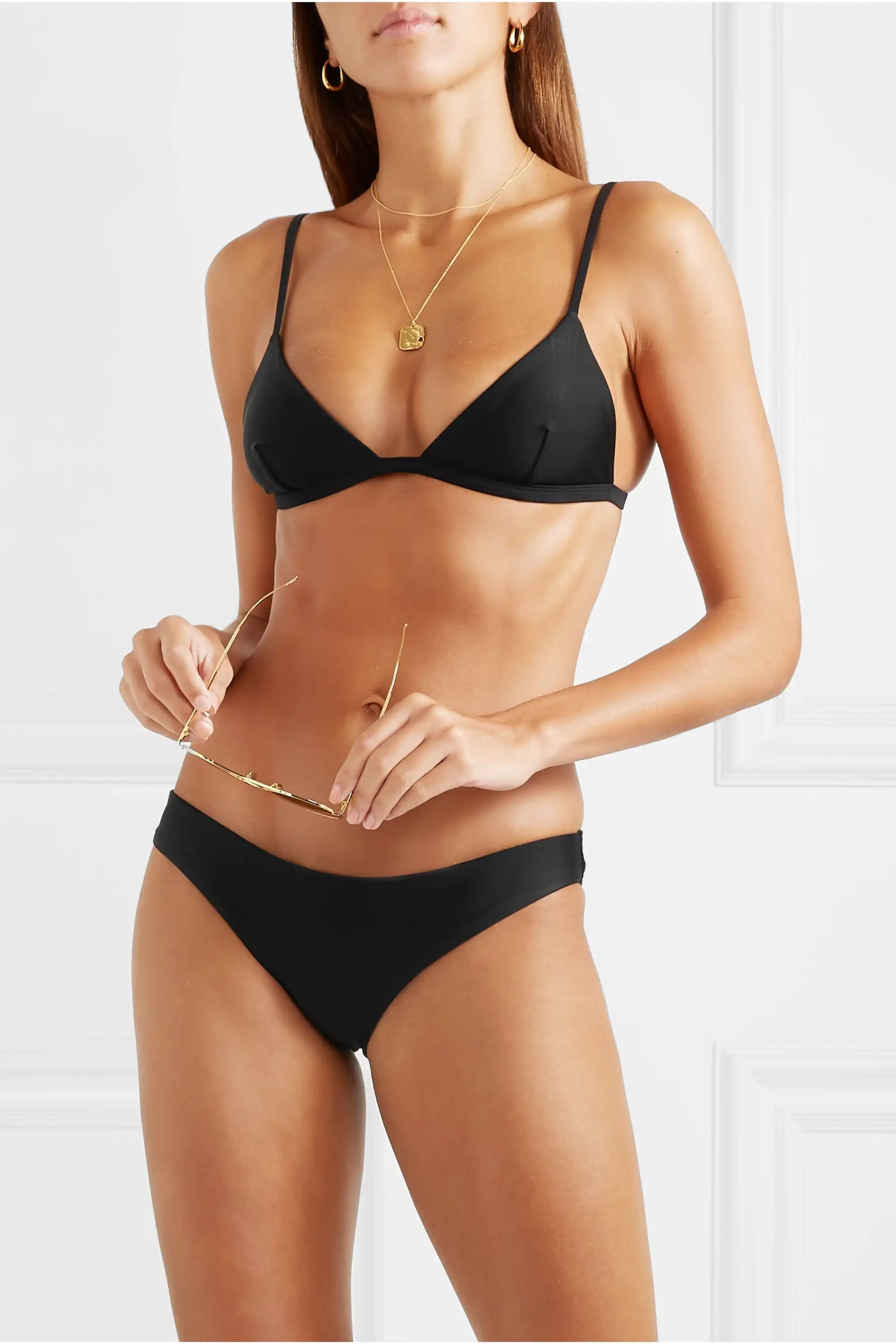 Source: net-a-porter.com
6. Jammers
Jammers are tight-fitting knee-length swim shorts and are highly popular swimwear among swimmers and surfers. Jammers are usually made of lycra/spandex, nylon, or polyester material which results in easy torso movements, making them ideal for competitive and high-speed swimming.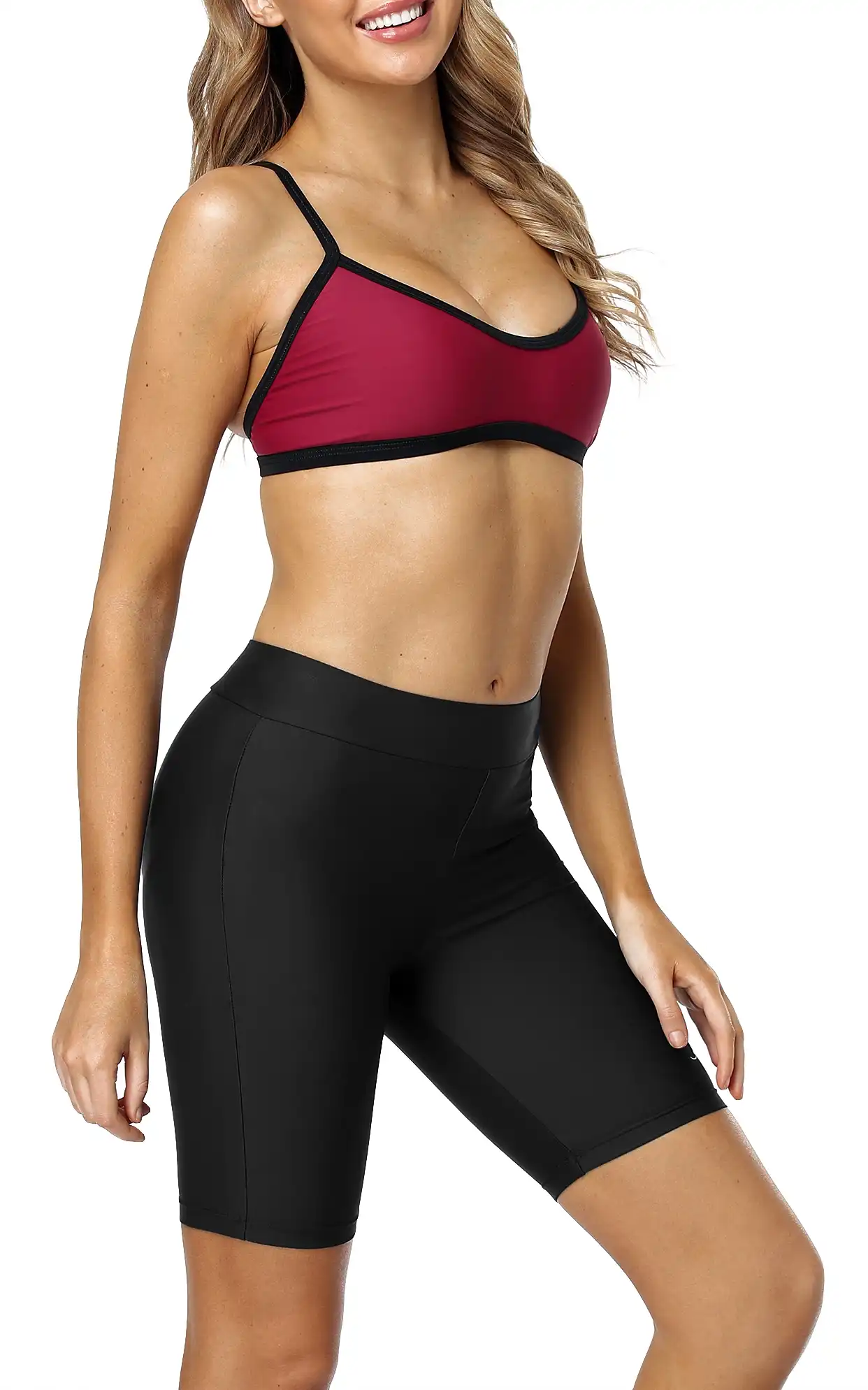 Source: sunwavesports.com
7. Swim Shorts
Swimming shorts, also known as typical "surfer clothing," have a wide-leg cut and often come with mesh-like inner pockets and a drawstring for knotting so you can adjust them according to your waist size. These shorts are airy and are usually made of quick-drying material, making them suitable for swimming, boating, playing beach volleyball with your friends, or hitting beach huts with them.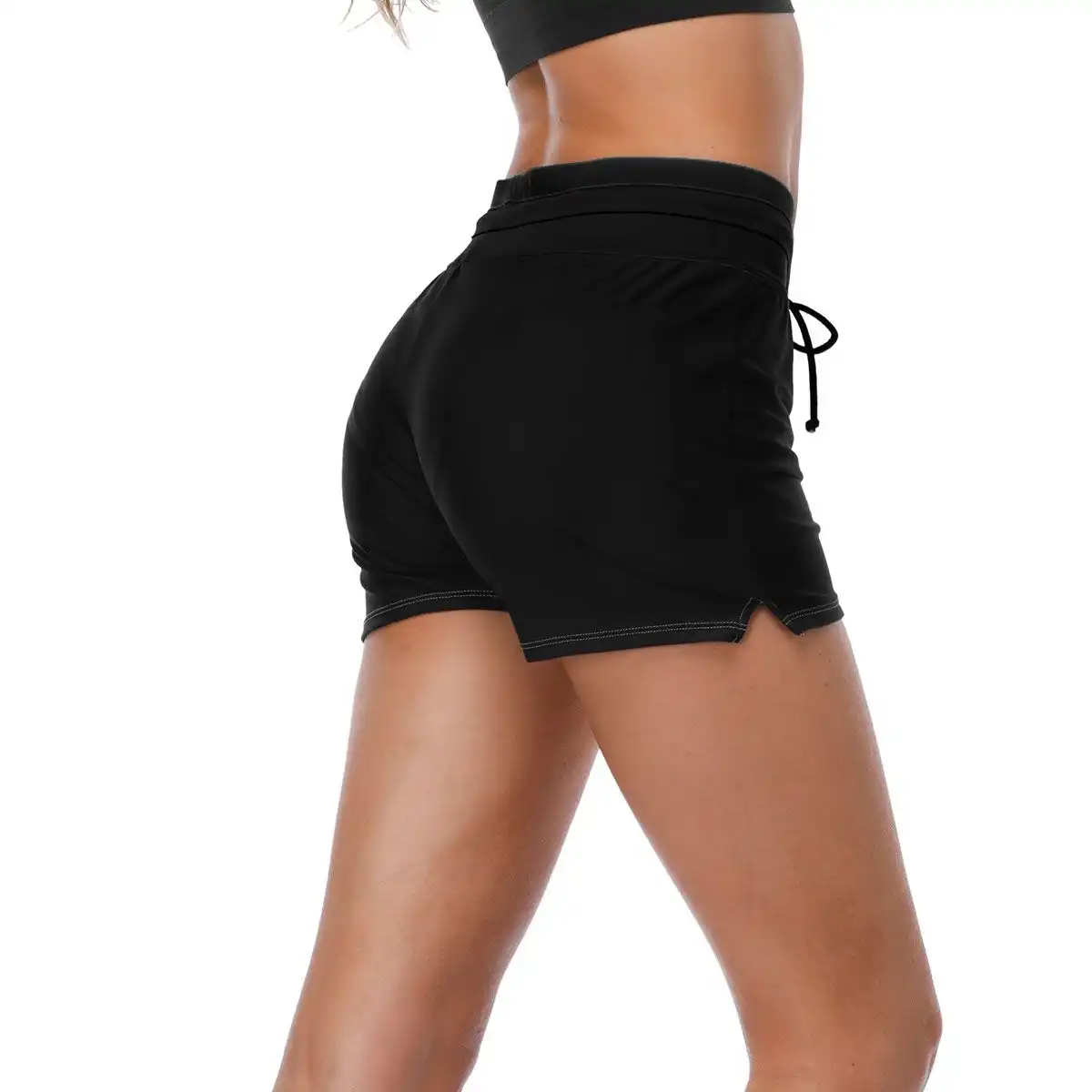 Source: walmart.com
8. G string Bikini Bottom
G string bikini bottoms, also known as thongs, are similar to high cut bikini bottom, except it has slightly higher cut and thin strips. It fully hugs your body and shows almost all of your back and butt.
If you are going on a honeymoon to the rich islands of Maldives or Mauritius, it is a perfect occasion to grab your thongs and make the hot day hotter. What's more? G-string bikini bottoms also save you from big fat tan lines; with these shorts, you stay sexy with minimal tan lines.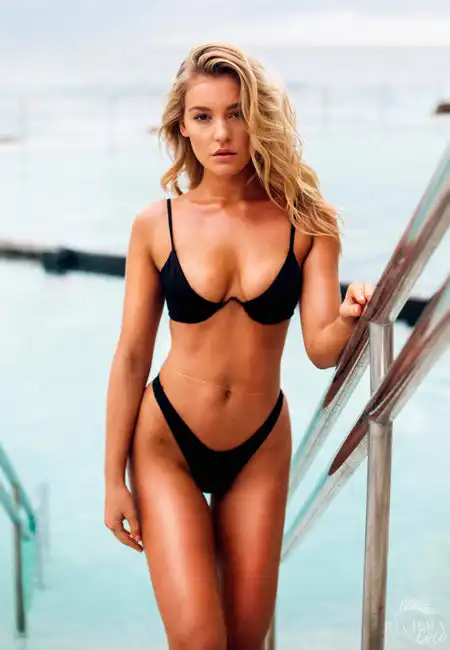 Source: rivieracoco.com
9. Brazilian Bikini Bottom
Brazilian bikini bottoms have been popular for years. These bottoms resemble cheeky style swimsuits but unlike cheeky swimsuit bottom, it has a higher Y-shaped cut-out which exposes more skin. Flaunt your nicely toned gym ass with Brazilian bikini bottom this summer.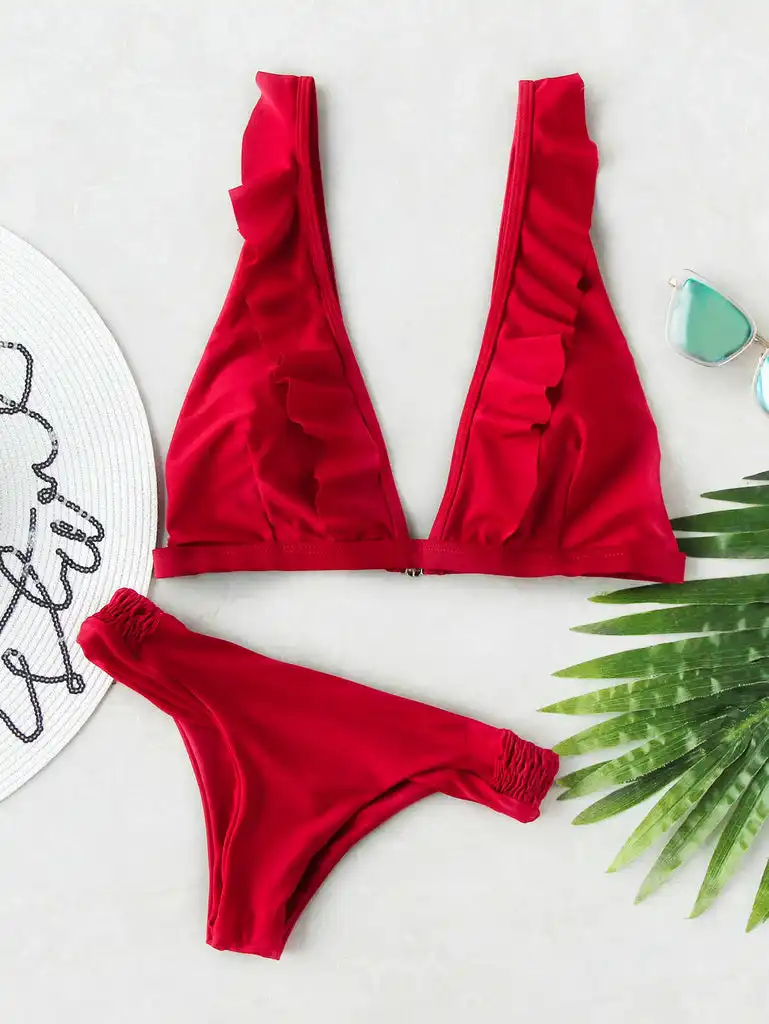 Source: rivieracoco.com
10. Side-tie Bikini Bottom
As the name shows, the side-tie bikini bottom has strings on the side to tie. It comes in various styles, some with single strings on each side and others with multiple side strings. These bottoms are the most versatile swimwear bottoms for women; you can easily adjust the straps according to your waist size and untie them when you want to sunbathe.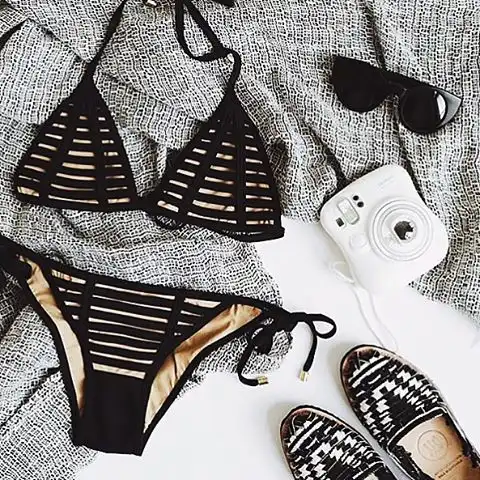 Source: rivieracoco.com
11. Fold-over Bikini Bottom
What's special about this bikini is that it has folded top, letting you play around with these folds. If you want more coverage for your belly pooch or love handles, you can simply unfold your bikini folds. Whereas, if you like to show your bum, you can fold it from the top and enjoy the regular low cut it provides when folded.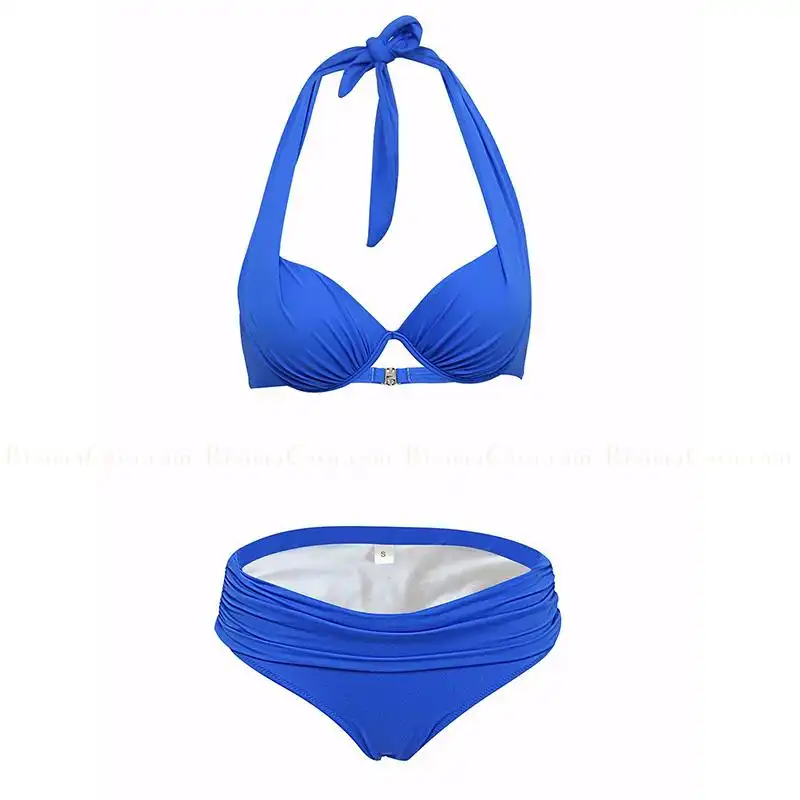 Source: rivieracoco.com
12. Swimsuit Skirt Bottoms
Swimsuit skirt bottoms provide more coverage and hide the shape of your buttocks. They have built-in briefs underneath them so you can wear them comfortably in the water. It is best for beach parties with friends.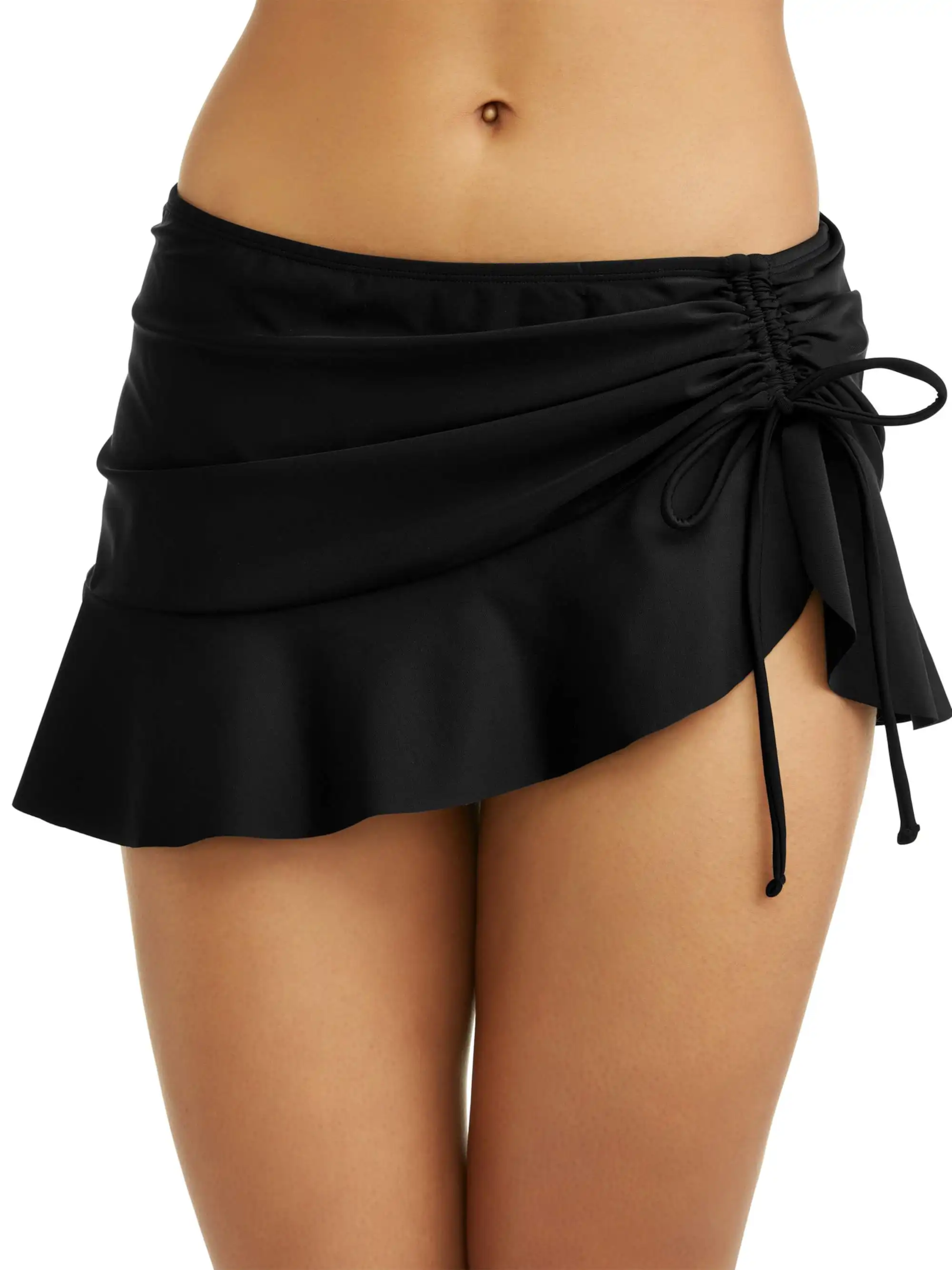 Source: walmart.com
You can further explore all the best swimwear brands UK according to your body type on Shein.
Recent Blogs
Leave a message
Your email address will not be published. Required fields are marked*