Current Location
United States
Picking Out A Great Baby Gift For Your Next Shower
Last updated: Jun 2, 2023
Choosing A Suitable Baby Shower Gift
If you are relatively close to the expectant mother, it will be easier to pick out a great present. The two main choices are something useful, which can make looking after the child easier, or something with commemorative value, such as a photo album or a baby themed trinket. For some mothers, the best option is a registry, which provides guests with a clear list of desired items. In terms of age, it can be difficult to know precisely what kind of ability level to opt for – the gift either has to be immediately valuable to the parents, or it has to be useful for a child at some point during their early life. As the two things are mutually exclusive, it is best to pick toys that are suitable for children beneath three years of age, and opt for grown up gifts which aid with care of the new arrival.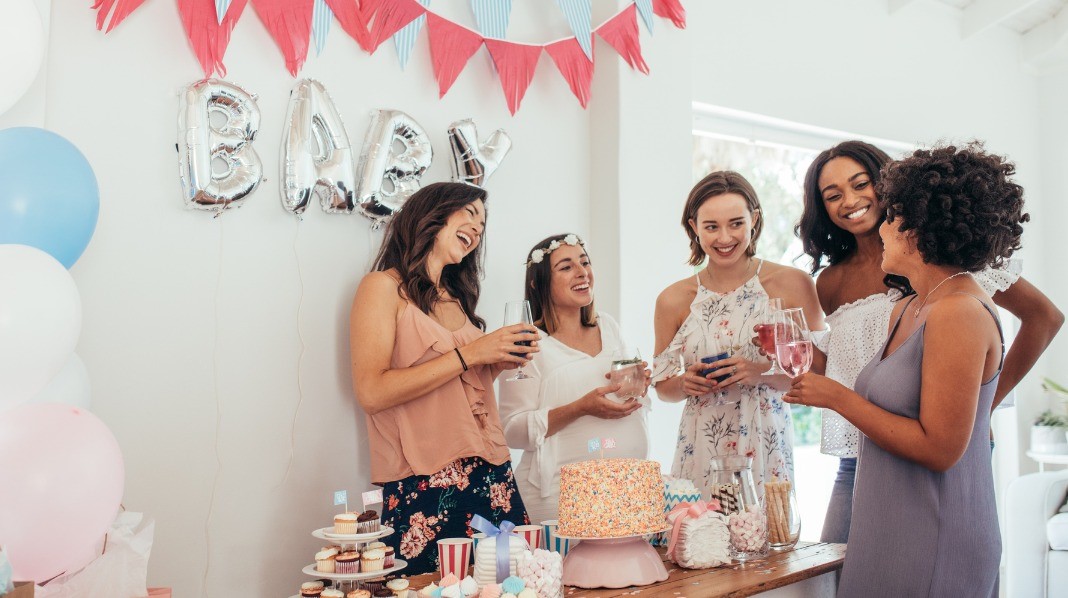 Important Details To Think About When Choosing
A hundred years ago, the grandparents of the child would be expected to offer a silver gift, and a moderate financial favor. Whilst there are lots of grandparents who choose to keep this tradition alive today, it is no longer an obligation. These days, gift giving has evolved and envelopes filled with money have been replaced with savings accounts, bonds, stock certificates, or family vacation with children tickets. The point to remember is that all gifts are suitable, as long as they are valuable to the parents or the unborn child.
These are some handy tips and tricks that you can use to help you pick out a great baby shower gift.
If possible, browse the registry list, and pick an item which has not already been allocated. The item does not have to be purchased from the place suggested.
Nappies, changing accessories, and crib mattresses make great gifts, because so many of them are needed. This kind of present can end up easing some of the financial pressure for expectant parents. You can check out some of the recommended brands here -- https://sites.google.com/view/theghostshopper/list/best-crib-mattress
Clothing is always best bought in a size which is slightly too large. The parents are likely to have taken care of the clothes needed for its first few months, so pick out items which can be worn later.
If you are going to buy toys, make absolutely sure that they do not contain choking hazards of any kind. The general rule of thumb is to stick with items that are suitable for children under three years.
For those who are still unsure about what to buy, gift certificates can be a great choice. In fact, they are one of the best, because they allow parents to pinpoint items are bound to be valuable.
The Background On Baby Shower Favors
As we do not know when the first baby shower was thrown, it is impossible to determine how long the giving of favors has been a tradition. However, there is historical evidence to suggest that gift giving has been a prominent part of this ceremony for centuries. The name itself is believed to refer to the 'showering' of the mother to be with presents.
The earliest known baby showers took the form of tea parties, and only involved female guests. These events were usually thrown after the birth, because pregnant ladies were rarely seen outdoors and such activity will help them tremendously on their pregnancy to parenthood transition. The gifts offered tended to be fairly practical. For example, they would take the form of handmade clothing, blankets, kitting, and food. The grandmother of the child traditionally offered a silver item.
It used to be that baby showers were limited to the first child. Today, all arrivals are considered to be special, and it is common for second, third, and even fourth babies to be celebrated with this kind of event.
In addition, showers are now almost always thrown before the birth – ultrasound technology means that it is possible for guests to know the gender of the baby before it arrives.
Recent Blogs
Leave a message
Your email address will not be published. Required fields are marked*