Current Location
United States
Top five shoes brands in USA
Last updated: May 26, 2023
In the united states of America, the footwear industry is rapidly expanding especially the fitness footwear brands that are highly popular among people. The reason, for this is now people are more health-conscious and prefer to take care of their health and shape by working out or engaging in strenuous physical activities. For such people, functional, comfortable, and durable athletic footwear is a must.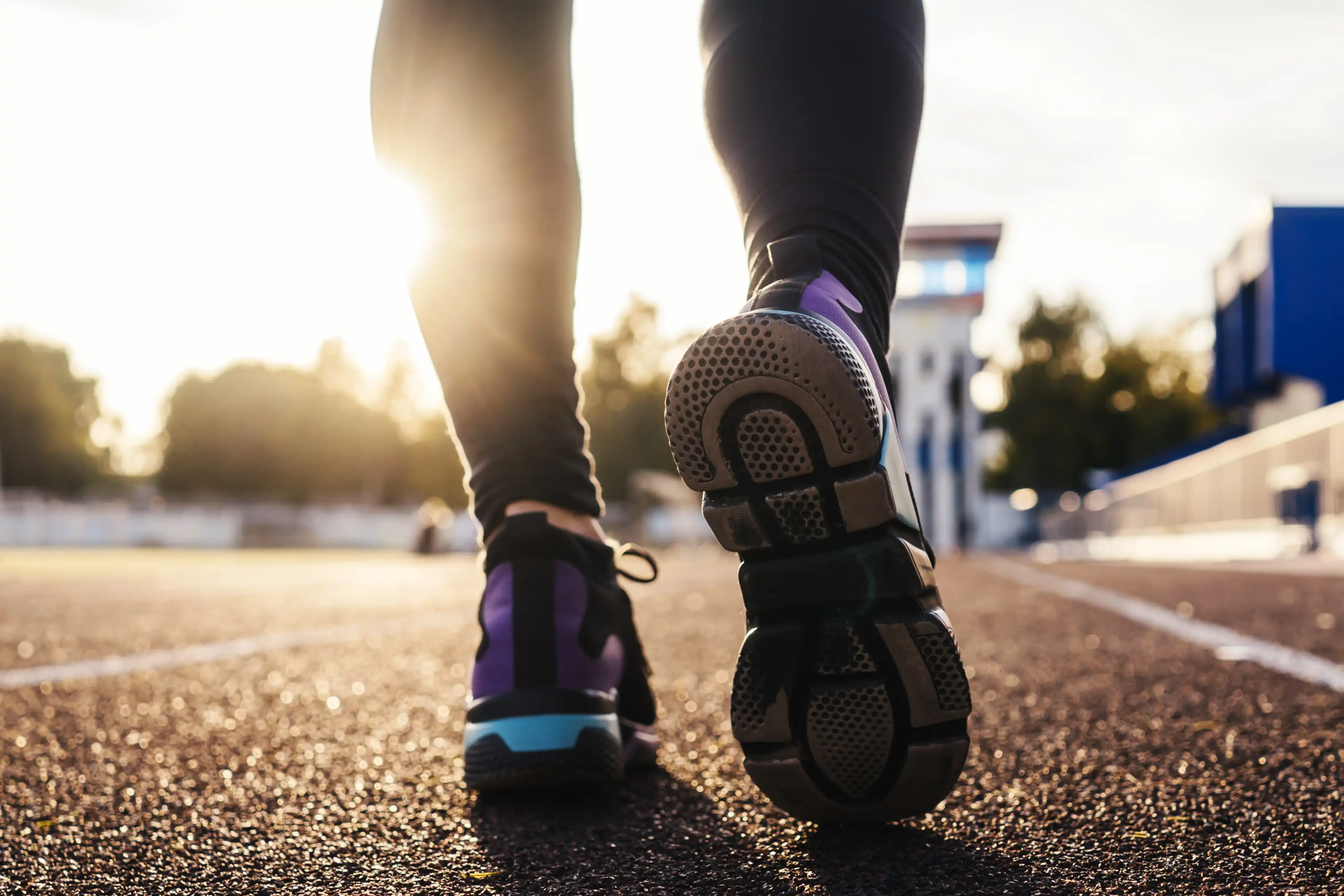 The questions like what to look for when buying shoes? What are the popular brands for athletic footwear etc. can be quite troubling.
But, there's absolutely nothing to worry about! We have got you covered. In this guide, all of your questions will be answered. We will provide you with the top five shoe brands as well as the guidelines for selecting the right footwear for your feet.
1. Champion shoes
Champion is a brand with tradition. This American sports brand was created in 1919 by the Feinbloom brothers as the "Knickerbocker Knitting Company." In 1930 the brand was renamed "Champion Knitting Mills Inc.". Shortly thereafter, Champion was already being worn by the US Military Academy during physical education classes and training exercises.
In the 1990s, Champion produced the uniforms of all NBA teams. In the 80s and 90s, the brand also produced some products for the NFL and thus became one of the pioneers in American sports. Champion is not only very popular in these areas but was also worn by children, teenagers, and young adults. 
Best by Champion:
Champion Rally Pro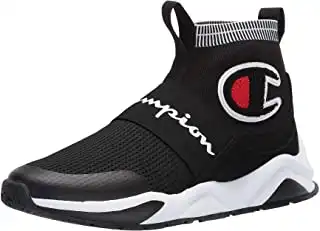 Price: $99.95 - $201.62
Size: Different sizes are available
A shoe that combines sporty style with elegance and comfort. Its exterior is made of a single piece of soft mesh that adapts very comfortably to the feet. In addition, the heel and laces area has inserts that improve the resistance and support of the feet. This model also has a comfort insole for the softness of the tread, which has Air Cooled Memory Foam technology. Additionally, these shoes feature a padded collar and tongue for added comfort.
Buy now exclusively at Amazon
2. Nike shoes
Nike is one of the oldest and most successful shoe brands in the world. What started as a small store in California has grown into a multi-billion dollar company with around 70% of the US athletic footwear market. In recent years, the company has made some big waves when it comes to innovative designs, teaming up with fashion designers like Virgil Abloh and Riccardo Tisci.
A brief overview of the most important technologies that Nike uses in their running shoes:
ZoomX - Nike's fastest and most responsive foam. Probably the best foam material in the world. 
React - Nike's long-lasting foam. A softer foam that still offers some energy return. It lasts significantly longer and is ideal for everyday training.
Nike also uses other foam materials, but these are the ones mentioned most often.
Air Zoom - An air pocket placed by Nike in the forefoot area to allow for a faster stride. It can be hidden inside or visible from the outside.  
Carbon plate – A carbon plate in racing shoes is nothing new per se, but Nike was the first to combine it with responsive foam, forever changing the way you run really fast.
Best by Nike:
Nike Men's Air Zoom Vomero 14 Running Shoe
Price: $132.97-$347.00
Size: Different sizes are available
Vomero by Nike. Comfort is the number one priority here, and there have been other upgrades recently, and now thanks to ZoomX, this shoe is even softer and offers a bouncy ride. Thanks to the Air Zoom Element, the running feeling is incredibly springy. So if you're looking for a shoe that will perform mile after mile, with extra cushioning around the heel and luxurious comfort, then the Vomero 16 is definitely a top choice for you.
Buy now exclusively at Amazon
3. Adidas
Adidas is the second most popular footwear brand in North America and is still one of the largest sports brands in the world. In recent years, they've partnered with a few celebrities to bring their products to a wider audience - Kanye West has released his Adidas Yeezy shoes with their endorsement, and Pharrell Williams has his own line.
Best by Adidas:
Adidas Men's Ultraboost 21 Running Shoes
Type:  Neutral - Daily Training.
Weight : 340 g (size 42½), 297 g (size 39)
Heel drop:  10 mm
Material: 100% Textile Synthetics
Price: $108.49- $333.91
Size: Different sizes are available
The ADIDAS Ultraboost is a true classic. It is also an extremely comfortable and soft running shoe for the neutral runner. The Ultraboost 21 has been redesigned and now features 6% more BOOST in the midsole than its predecessor. The stable and super-elastic upper material and the excellent fit all ensure that the shoe adapts perfectly to the foot. Adidas Ultraboost 21 was specially developed for long distances on the asphalt and is clearly ADIDAS' running shoe with the highest level of comfort. Are you looking for a running shoe with MAXIMUM comfort? Then you should definitely choose the ADIDAS Ultraboost 21!
Buy now exclusively at Amazon
4. Puma
The latest collection of Puma men's shoes marks the beginning of a new generation of runners. Puma has developed a range of different running shoes for different runners and variations of running. What they all have in common is that they are built and constructed from the same key features. This applies, among other things, to the midsole, which consists of Puma Nitro foam and the outsoles in the all-around Puma grip.
The new Puma running shoes all aim to make running easier - whether you run long, short, fast, or slow. Puma grip is the new performance outsole material designed to handle anything that might come your way. Puma grip is durable and gives a good grip on paved paths and surface variations. The outsole material is also designed to provide you with good slip resistance in wet weather conditions. You get the pleasure of Puma grip no matter which model you choose from Puma's latest collection. 
Best by Puma:
PUMA Velocity Nitro Men's Road Running Shoes Reflective
Weight: 9 oz
Price: $101.41 - $178.57
Size: Different sizes are available
Velocity Nitro is PUMA's Best neutral crowd training shoe. It is an all-around mass training shoe for the neutral runner. With this running shoe, you can go on both shorter and longer routes and enjoy excellent shock absorption and sovereign responsiveness. Puma Velocity Nitro is also light despite being a volume training shoe, so it can also easily be used for progressive and fast running.  Velocity Nitro can be compared to the popular Saucony Ride, Nike Pegasus, Mizuno Wave Rider, and Asics GEL-Cumulus - and that in itself says the Velocity Nitro is an excellent running shoe! 
Buy now exclusively at Amazon
5. Skechers
Skechers started out as a humble footwear company in the '90s - but over time, it's grown into one of the most popular casual and sports shoe brands in the world. They are known for their comfortable sneakers that are perfect for everyday wear, especially if you're on your feet all day at work! When you think of shoes for workouts, you inevitably think of Skechers working shoes. It is a globally recognized brand that can always be found on the streets at the feet of thousands of people.
Best by Skechers:
Skechers Men's Go Run Ride 8 Sneaker
Price: $65.52 - $128.74
Material: 100% Textile and Synthetic
Type: Lightweight Shoes
Area of ​​application: training
Drop: 6 mm
Weight: 204g
The GOrun Ride 8 Hyper by Skechers is a running shoe that gets very good feedback from both runners and experts and is available at a comparatively low price. So you can easily speak of a good price-performance ratio here. The reviewers praised the upper and the cushioning in particular. The material hugs your foot and ensures a comfortable fit. The cushioning is very generous but is still described as energy-returning. So you can also use the running shoe for faster and longer units on paved routes.
Buy now exclusively at Amazon
Things to consider before buying athletic shoes
Running, hiking, tennis, weight training, there are so many different types of sports and an even larger selection of sports shoes. No wonder, with the huge range on offer, you simply grab any shoe you like. The right sports shoe is extremely important to support the body and prevent injuries. We'll show you what to look out for when buying.
Depending on the sport, the requirements can vary greatly. Running shoes need a cushioning sole, whereas hiking shoes need a pronounced profile for a stable footing. You should also think about what your training looks like when you go to the gym: If you frequently train with weights, stability is the be-all and end-all. Shoes with a smooth, flexible sole are well suited for aerobics classes. 
How much space is in the shoe
Regardless of the type of sport, the shoe must fit perfectly. It must not be too small! About 10mm or a thumb's width should remain free at the tip. The heel and ball of the foot must not slip. Otherwise, painful blisters will develop. If you need insoles or a special footbed, allow enough space for this as well.
A little tip: Our feet change over the course of the day and get bigger. It is best to try the shoe on in the evening. Even then, there should still be a finger's breadth of air.
Material quality should be high
Sports shoes have to withstand high stress, so quality must not be sacrificed. Pay attention to the processing of shoelaces, soles, and seams. Patches or coarse seams can otherwise lead to uncomfortable pressure points. Would you like to exercise outside even when the weather is bad? Then the shoe must be made of a waterproof upper. To keep your feet dry even in warm temperatures, choose breathable materials such as merino wool. 
You can read about latest shoe trends in this blog article: Follow Latest Sneaker Trends With Foot Locker.
A flexible shoe sole is a must.
If the size and width are right when trying on shoes, you should also pay attention to soft leather and a flexible shoe sole. Flexible is basically how bendable a shoe can be. By the way, many people confuse the flexibility of the sole with the softness of the padding on the inside. Therefore: Do the bending test; If a shoe can be bent (heel closure and shoe tip are bent towards each other) and the sole forms a V, then the shoes are exemplary flexible.
When buying shoes, pay attention to leather fittings:
Not to be neglected is whether a shoe is made of synthetic or leather. Humans release around 0.1 cl (just under a shot glass) of liquid through their feet every day. It is therefore of central importance that the shoe is breathable and can absorb moisture. Leather is a natural product with inimitable material properties. No other material is as flexible and can absorb and release moisture so effortlessly. This leads to a healthy foot climate and counteracts foot sweat. Synthetic and artificial leather is sometimes the main cause of sweaty feet.
Take your time when buying shoes and trying them on:
Also, check the inside of the shoe for seams, bulges, or hardening and get professional shoe advice. For cost reasons, many shoe manufacturers do not fully line their shoes, i.e., the lining ends in the invisible area. As a result, seams, bulges, or edges form there. 
Try on both shoes when buying shoes:
Incidentally, the feet are almost never the same length and width. For right-handers, the right foot is usually the dominant one, i.e., the larger one; for left-handers, it is the other way around. That's why you should always try on the pair, not just a single shoe. By the way: Feet get longer and wider with age. The shoe size can change in the course of life, i.e., go shopping for shoes without reservations; if a shoe fits, it doesn't matter whether it is larger or wider than its predecessor. Shoes from different manufacturers come in different sizes anyway. So it depends on your own optimal wearing comfort. When trying on shoes, please always check the fit of the shoes while standing and walking, never while sitting.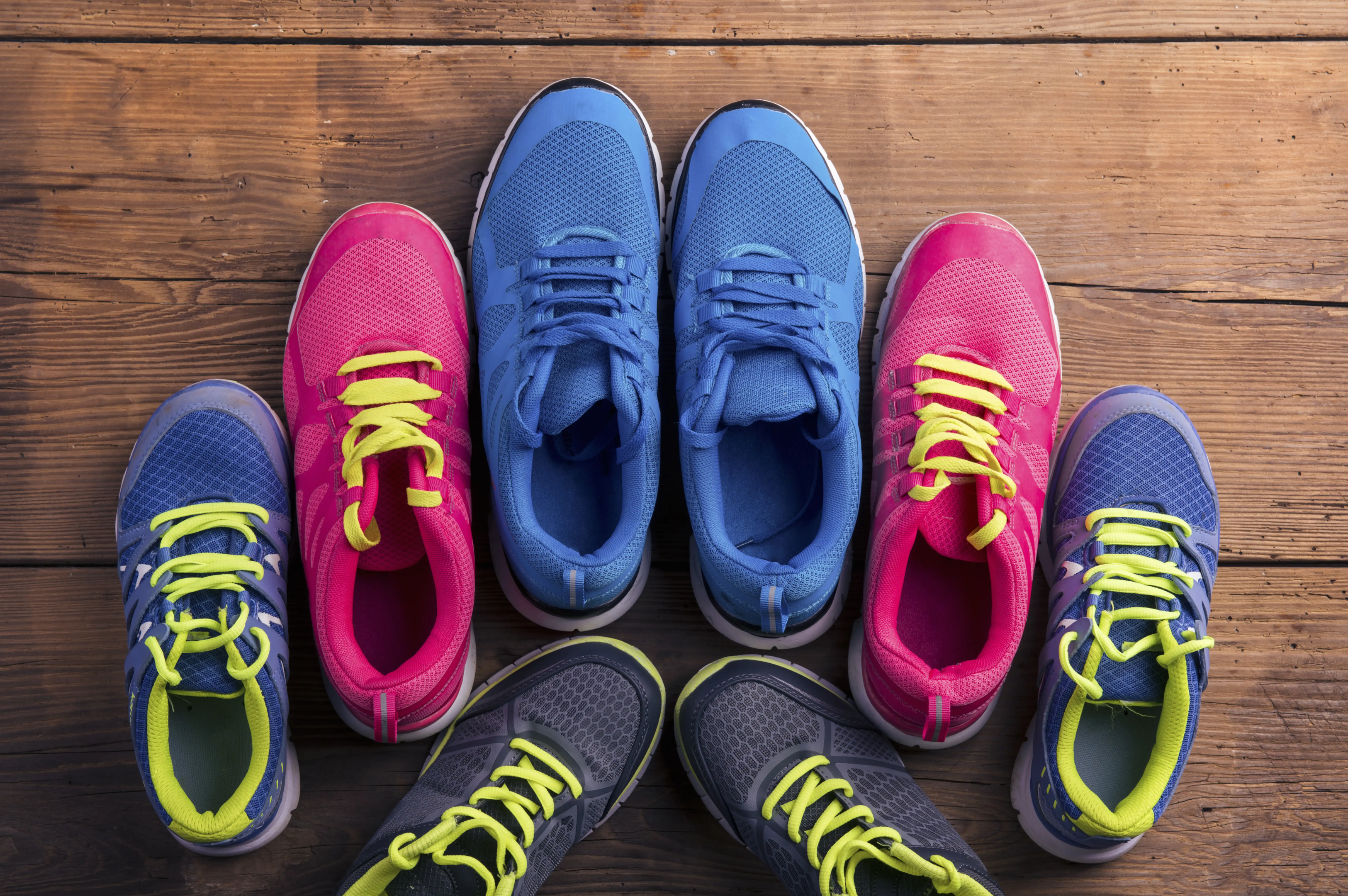 You can visit Super Saver Mama to get discounts on these brands as well as other brands like Stan Smith, New balance. If you want everyday trendy footwear you should definitely check out Kohls, Shein, Guess, and H&M.
Recent Blogs
Leave a message
Your email address will not be published. Required fields are marked*